Apart from Penang and Langkawi, Cameron Highlands is one of the places in Malaysia that I've been wanting to visit! Blame it on Lakwatsera de Primera's hitchhiking post last year. I haven't been to any Tea Plantation in my life and as a tea and coffee lover, it would be very interesting for me to see how it is manufactured. Also, I want this trip to be a bit more relaxed. This marks as my third trip to Malaysia!
On my first trip, I enjoyed a trip to Kota Kinabalu by exploring Mt. Kinabalu Park and Island Hopping. I was able to enjoy a Genting Highlands Day Trip and Malaysian/Indian/Chinese Food Trip in Kuala Lumpur last year. Although a trip to a nearby place is much easier to do, I opted to explore and enjoy the cool breeze of Cameron Highlands with travel mate Edgar of EAZY Traveler.
Right after our lunch at the Travel Guard Chartis office (where I learned A LOT about the importance of travel insurance), Edgar and I were dropped at the Pudu Raya Bus Station to catch the 2:30 bus trip to Cameron Highlands. We arrived in the station at 2PM and when we arrived, one of the guards-on-duty advised us to go straight to counter 41 to buy tickets. Unfortunately, Money Changers in Pudu Raya were not open so we needed to run with our luggages to the other side to look for a money changer. Glad that we found one on time! We went back to Pudu Raya station straight to Counter 41. Yey! We made it on time! Mala-Amazing Race na agad!
The sleepless travelers didn't waste any time. We took the opportunity to sleep and recharge during the duration of the bus trip. We arrived in Cameron Highlands at 5:30PM and the cool weather embraced us. We love it here! 😀
With no prior accommodation reservation, we ended up staying in a budget hostel. We asked for the wifi password right away. Basta may wifi, ATTACK!
We went out to ask several tour operators on what activities we can possibly do for the next day. Edgar wanted so bad to hike and see the Rafflesia, while I am already ok with the sight of the Tea Plantation. Most of the tour operators we asked were fully booked. Glad that we passed by the Hill Top Travel & Tours mini office and we were convinced to book the Rafflesia & Mossy Forest Adventure Package for RM98 each.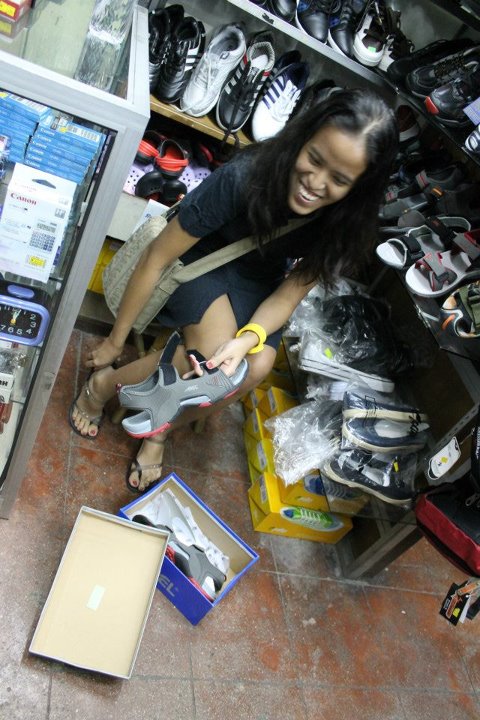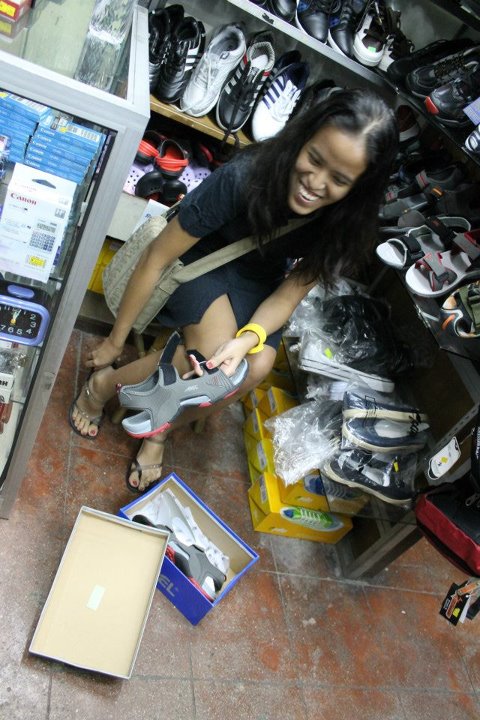 Since we need to trek just to see the Rafflesia, I bought my first Outdoor Sandals in one of the nearby shops. I don't own any rubbershoes and I always wear slippers when I do such activities 0_0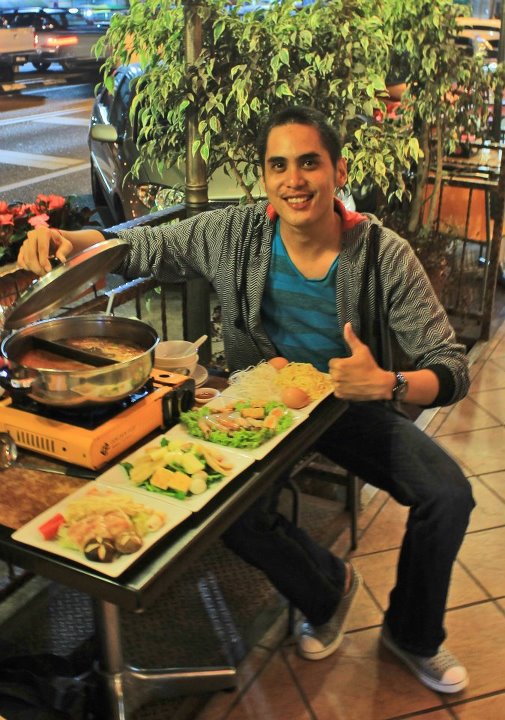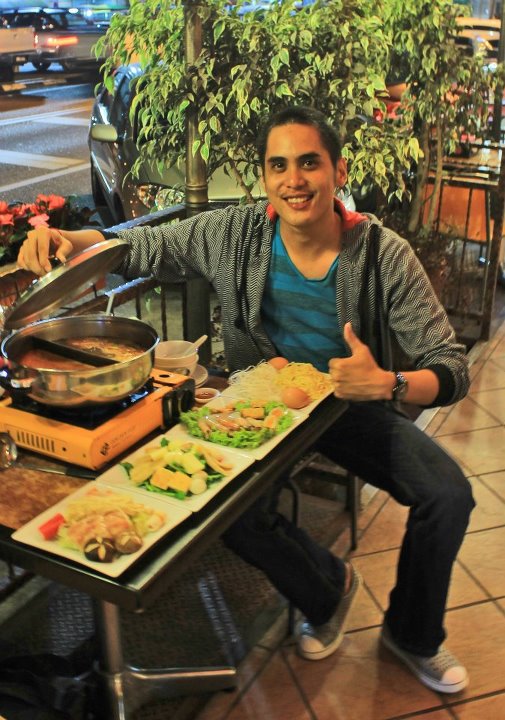 For our dinner, we were attracted to the chillax ambiance of Rosette and ordered the Steamboat Full Meal for RM19. With the combination of Tom Yum and Curry as soup, chicken, vegetables, seafood and noodles, I can say that this meal made our first night in Cameron Highlands a special one.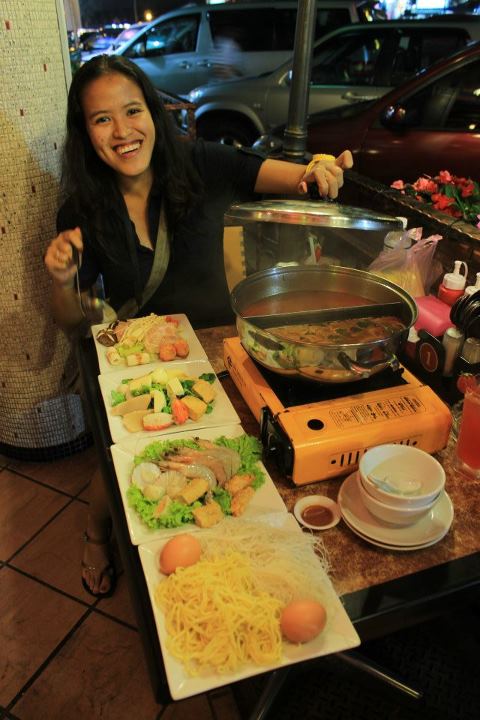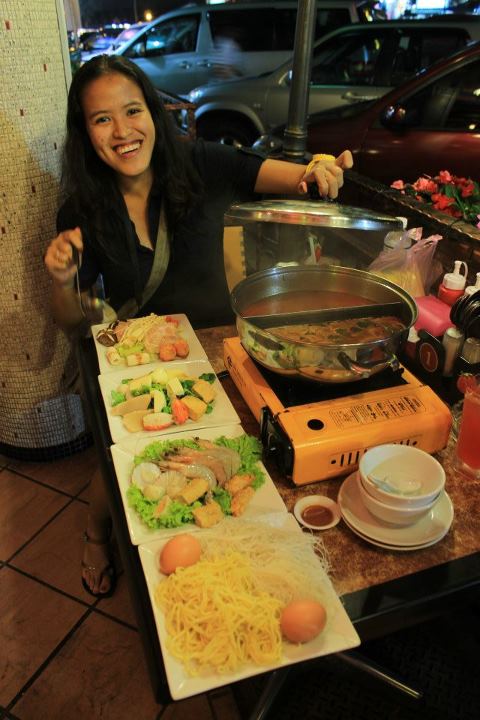 I can say that Cameron Highlands is one of the places that I can see myself staying a bit longer. I prefer places with a cozy ambiance because for some reason, it makes me a bit more productive. The people here are friendly too. We also met two Filipinos working here. Kaaliw! 😀
Meanwhile, I would like to share this Fail Food Video Blog during our Steamboat Dinner at Rosette. Sorry, I am just THAT hungry =))
Have you been to Cameron Highlands? Which part of Malaysia would you like to visit?
All pictures courtesy of EAZY Traveler because my camera and I have a love-hate relationship toinks. 
Special Thanks to AirPhil Express, Tourism Malaysia and Travel Guard Chartis for making this trip possible!