One of the highlights of the Davao Food Appreciation Tour 2012 is the Island Hopping Tour in Samal courtesy of Islands Banca Cruises Davao. It is a rare opportunity to spend your 25th year of existence in the world doing an island hopping activity with cool friends!

Right after eating breakfast at TAPS, the group went straight to Lanang for the Island Hopping Tour via Islands Banca Cruises Davao. With lechon and more food on the boat, we're ready to go!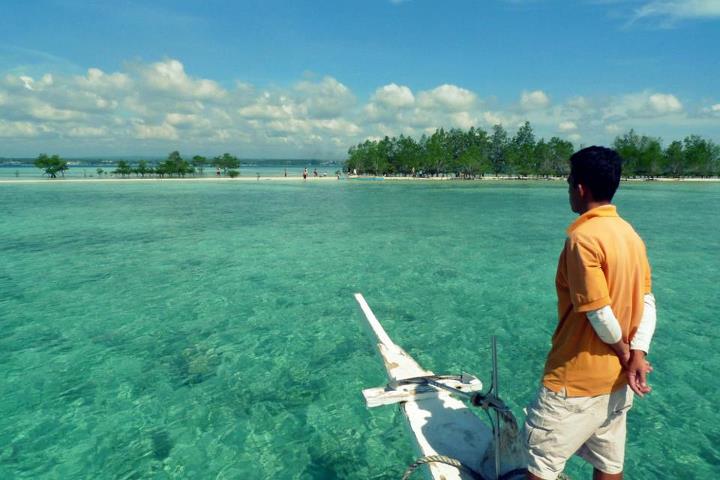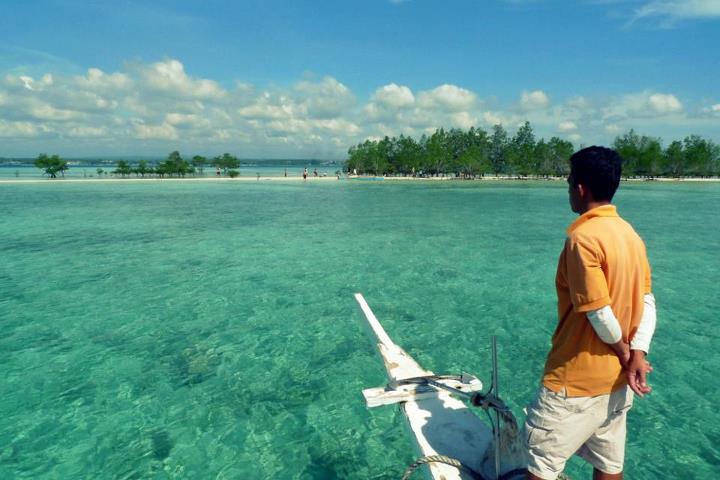 Our first stop is the Vanishing Island. It is somewhat similar to Puerto Princesa's LULI Island (Lulubog, Lilitaw). The island vanishes during high tide and reappears on low tide.
An abandoned house serves as a landmark. I also noticed a number of mangroves planted within the island. There are several starfish and other sea creatures too!
Lovely place, ain't it? Perfect for solo, duo and group shots!
Time for lunch! Our white banca stopped at the Coral Garden  so we could eat our lunch before snorkeling. As expected, the lechon sponsored by Kuya Orman is a blockbuster hit! Too bad he didn't make it in Davao. I miss him already T_T
The heat of the sun automatically made me lazy to join the rest in their snorkeling and swimming activity while we're at Coral Garden. Robbie and I a.k.a. The Travelling Sizzies just entertained the other lazy bums on the boat by dancing. Watch this mini clip of ours!
Funny that we're both wearing blue. Sasayaw talaga eh! =))
Our next stop is Babu Santa Resort near Talikud Island, where we had a short BJ (Buko Juice) moment. Tsalap! 😛
That's the end of our Samal Tour! The heat of the sun that afternoon got worse so we went straight to the boat for a one hour trip back to Lanang.
What a good way to celebrate my birthday! My decision to spend my birthday weekend in Davao is a wise move 😛




Thanks to Drew, Renz and Robbie for the pictures!
Have you been to Davao and have you tried any of their water activities like Island Hopping in Samal?
* This is part of the Davao Food Appreciation Tour 2012 (DFAT) Series.