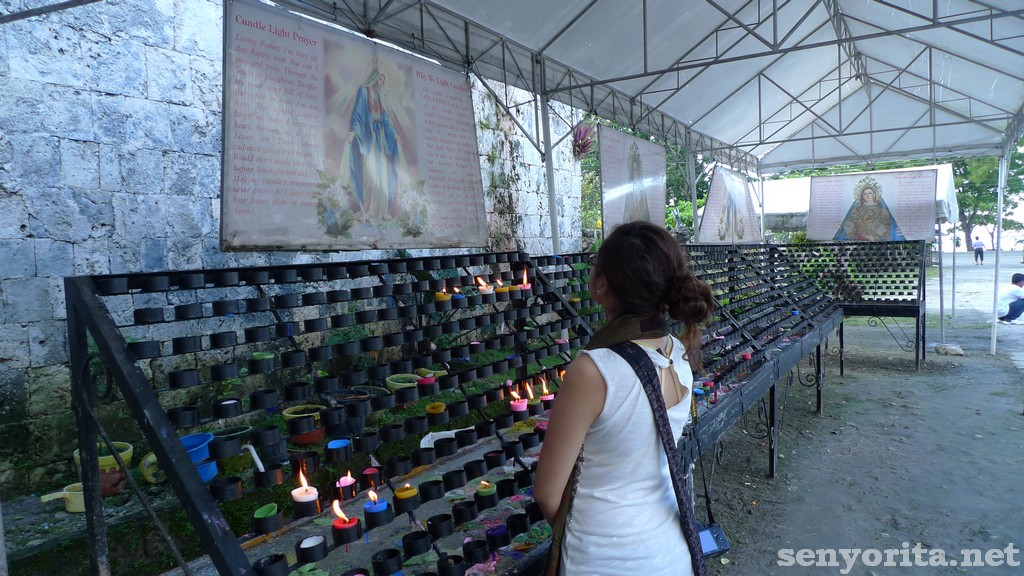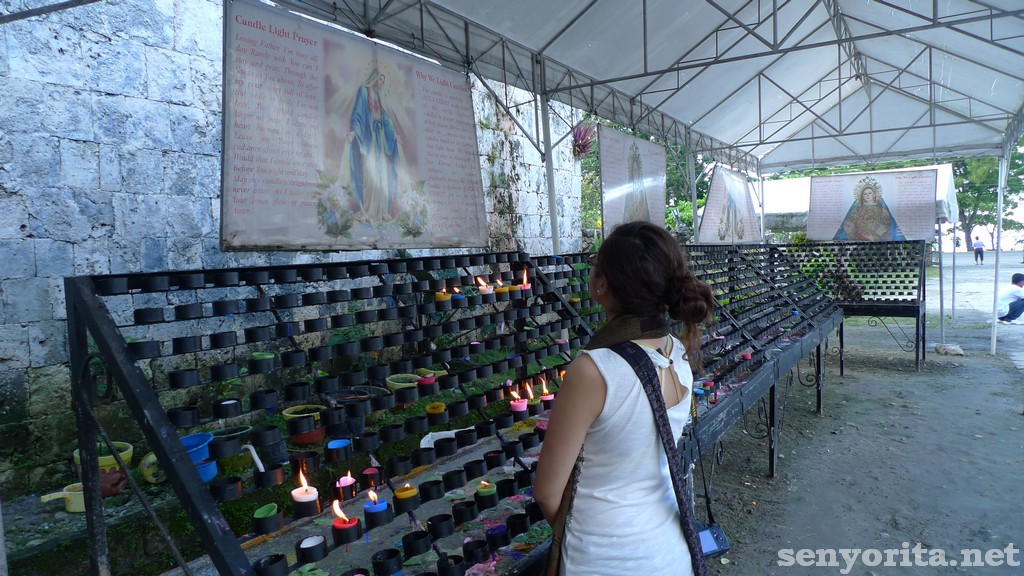 The featured Travel Photo of the Week is something related to the good news shared to me by my friend Ada. Last month, we went on a quick trip to Bohol Island with Maire and Dylan. Originally, she is scheduled to leave for Tokyo, Japan. The trip was cancelled to a later date. She was a bit disappointed at first, but I asked her to join us in this trip. It's been a long time since I went on a trip with her anyway. Reunion time!
Here's a photo from our short stop at Baclayon Church. Found at one side of the church is a corner where candles with assorted colors are being sold for PhP20. Each color symbolizes something in specific. You can light a candle and pray. I even teased Ada after that she might be praying for a marriage proposal from her longtime-boyfriend named Josh. Guess what? They are now officially engaged !!! <3
Maybe I should light up a candle again on my next Bohol trip and ask for something related to my non-existing lovelife.