A few years ago, Kuya Jay of Titik Pilipino handed me a copy of Boy 2 Quizon's debut album entitled 'Biyaheng Reggae'. Although the Bubble Gang mainstay only released one reggae song with a music video (Para Sa'yo), it is enough reason for me to want my own copy. Too bad the album didn't get much support from the opm scene. Is it because the singer is not controversial enough? I think all of his songs in the album are original.
Ok, I need to end my music-related rant. Reggae music gives you that positive and jumpy jive whenever you hear it. My Cebu-Bohol trip with my beloved friends namely Ada, Maire and Dylan is a chillax one that's why I call it the 'Biyaheng Reggae Trip'.
Ada and Maire arrived in Cebu on Thursday night so they can swim with the whale sharks in Oslob the next day. On the other hand, Dylan is set to arrive in Cebu from Boracay on Friday afternoon.
I left Manila on Friday morning to Cebu via Airphil Express. It is a habit of mine to do the web check-in hours prior to my flight in order to avoid the unnecessary stress I might feel on the way to the airport. Also, I love the fact that I can also choose my seat for free! YES, Web Check-in and Seat Locator via AirPhil Express website is FREE. Don't waste it! Choose your desired seat in advance! 😀
I went straight to Sugbutel to wait for Ada and Maire. Matt, a good friend of mine I met in Chiang Mai joined them in Oslob. Cool, right? It is also time for me to catch up with this cool guy so I invited them to eat lunch at the nearest CNT Lechon branch (which turned out to be so-so. I'm sorry!)
Matt narrated his adventures from his trips from the time we met in Chiang Mai. He explored Vietnam, Cambodia and finally the Philippines. He went to Manila, Palawan, Bohol and Cebu. He is about to fly to Tokyo in a few days then back in Canada. See you soon, mate!
While carrying our luggage, I brought Ada and Maire to Coffee Cat in IT Park. It is my favorite yogurt place in the world and we ordered the Green Tea Yogurt. I'm glad the girls loved it!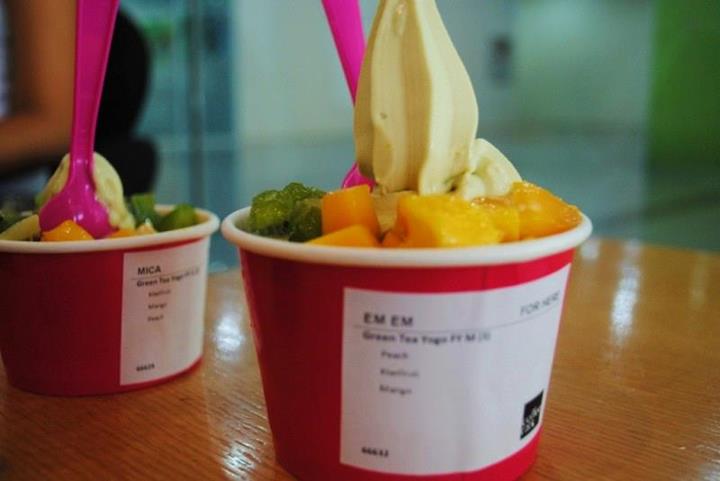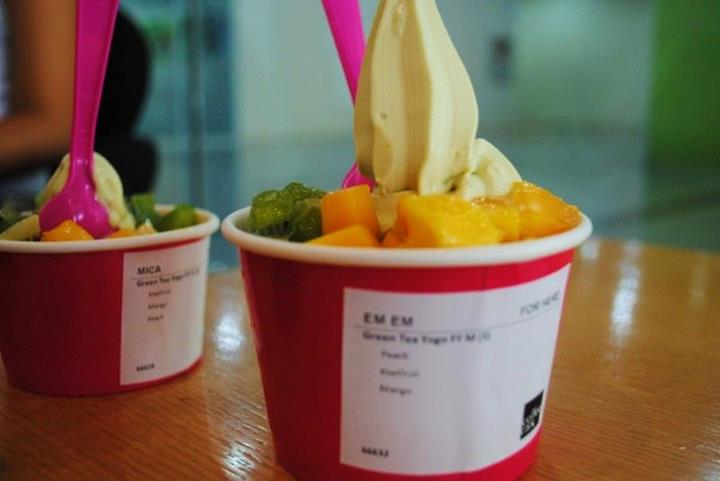 We left the place at 4pm and went straight to Oceanjet's port area for our fast track trip to Tagbilaran. Palibhasa mga first timers kaya todo kodakan sa Pre Departure area LOL.
Cebu-Tagbilaran Roundtrip Tickets costs Php800, while one way tickets costs around Php500.
Dylan finally joined us! Yey! Fresh from Boracay with lots of stories to tell LOL 😛
I slept right away upon entering Ocean Jet's ferry. Am I that tired? I guess so. Sleepless for 30+ hours 0_0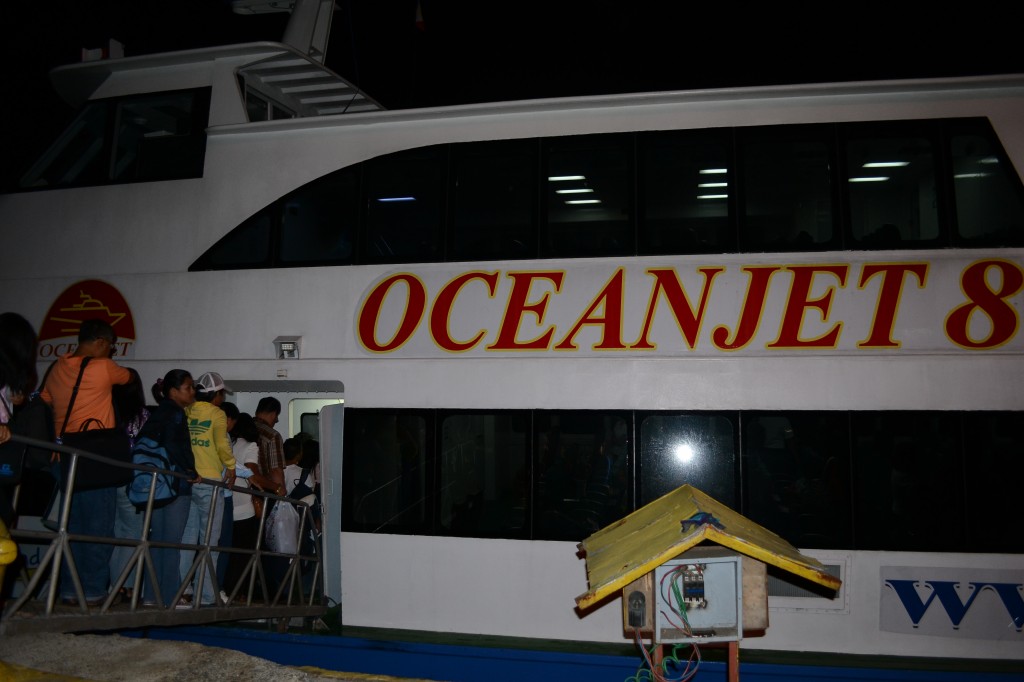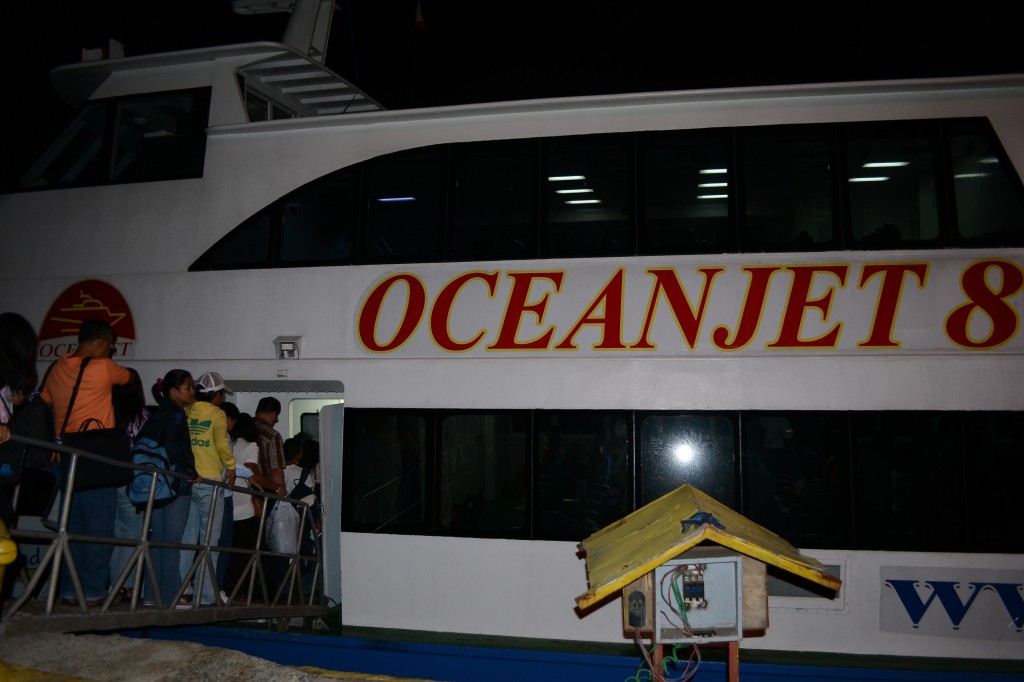 We arrived in Tagbilaran at 8pm and we hired a taxi at Php400. I think it is reasonable enough since Panglao is quite far. We're glad to find our home for the next two nights (Reggae Guesthouse). Upon entering, Reggae music is being played and the owners were at the bar area with a friend. They made us choose on which room we prefer. We chose the fan room as it can accommodate four people.
We're hungry 0_0 as recommended by the guesthouse owners, we tried our luck by looking for a possible food establishment by walking towards Alona Beach.
The look and feel of Alona Beach at night surprised us. It reminded me of Boracay, but a tamer version. We ate in a place called Pyramid and spent the night eating, talking, laughing and getting to know each other.
FYI: Ada is my closest blogger friend while Maire is one of my besties from high school. It is their first time to meet Dylan in person 😀
There goes our Cebu-Tagbilaran adventure! Have you been to Cebu or Bohol?
~0~
AIRPHIL Express flies to Cebu via Manila and Clark! For more information and updates on the latest promo fares, you can follow APX on Facebook and Twitter.