As soon as the word Athens is mentioned, it is not long before 'ancient civilisation', 'myths and legends' or some other association is mentioned in the same breath. Whilst the ancient city of Athens of course deserves it reputation as one of the most archeologically rich cities in the world, not everyone who visits has a particular interest in this side of things, or wants to spend their entire visit walking up and down acropolises looking at temples. If this is describes your attitude, what else is there to do in Athens?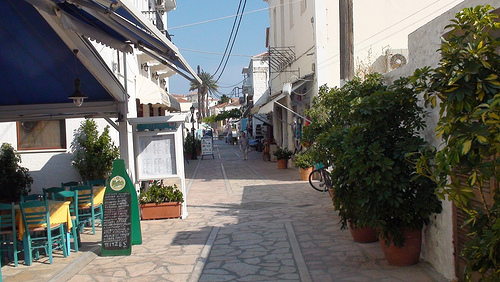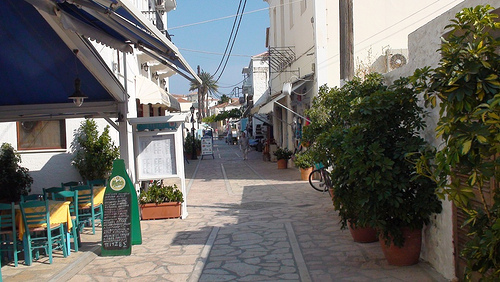 Work up a Sweat
If archaeology and myth is not your cup of tea and you would rather spend your day working up a sweat in the blazing Athens sunshine, you have plenty of opportunities open to you. Perhaps somewhat surprisingly, the centre of Athens is becoming more cycle friendly and the opportunities to get on your bike and tour the sights are growing. The city has a reputation as being one of the most crowded and intense cities in the world, so in reality if you drive around you are not going to get very far – it is far better to take to two wheels and whizz through the stationary cars!
 
Indulge your Taste Buds
 
As the capital of Greece, it will not come as a massive surprise to know that the culinary options are simply incredible and the perfect place to try the best of Greek food. The Greeks love to eat and will do so at every opportunity – but do not get the impression that Greeks are all overweight – in fact they have some of the healthiest diets in whole world. Fresh fish makes up a big part of the diet with dishes such as Bakaliaro (Fried codfish served with garlic sauce) and the appetizer Rega – smoked herring in olive oil, very popular and extremely tasty. There are literally thousands of restaurants for you to choose from in the city, although it is best to avoid the touristy city centre establishments and head to the secluded taverns in the backstreets – these will provide you with a much more authentic Athens experience and will be more budget friendly too, which is always a plus when on holidays in Greece.
Visit Spetses Island
 
Just because you are based in Athens does not mean that you have to stay within the city boundaries. There are plenty of things to see and do within a short driving distance, including a day trip to Spetses Island. This is a tiny island which is full to the brim with stately mansions and pine tree lined streets. The island is so small that you can travel the entire area in less than a day on a bike or even on foot. There is a magnificent monastery which you are encouraged to see for yourself.
Athens is a truly magical city. But you do not need to be a history buff but to enjoy it – there is plenty more things to do in the city – it is a European heavyweight in more ways than one and perfect for all inclusive holidays!
Written by Ricky Durrance for Beat the Brochure.