Panaderia Antonio Bakery & Restaurant (formerly known as Plato Wraps Dine-In) is one of my most recommended food establishments in Pangasinan. I guess it is quite obvious since I included it in my list of Where to Eat in Pangasinan (Dagupan-Calasiao) list and I have numerous blog entries on how I love the Boneless Bangus, Kare-Kare and Plato Wraps budget meals.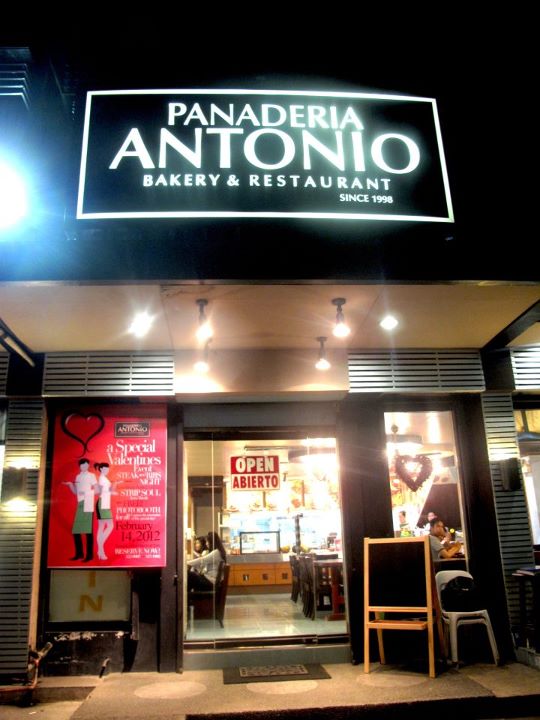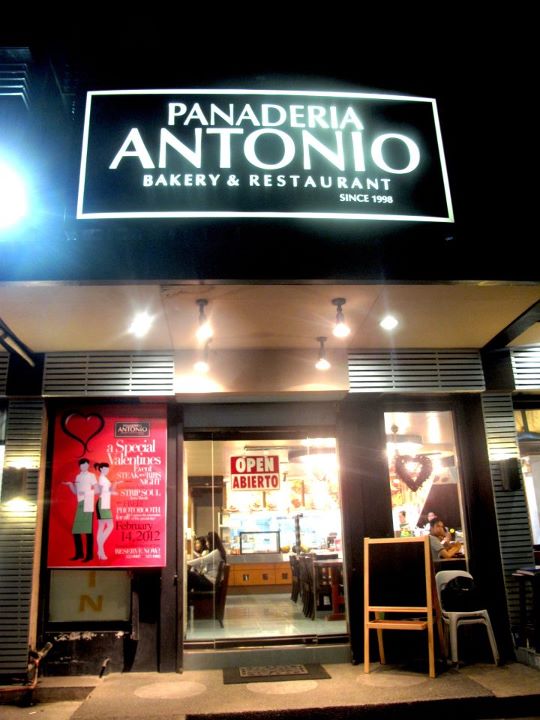 I guess it also helps that I know the humble beginnings of Panaderia Antonio Bakery and Restaurant by heart. I've witnessed on how Tony and Kamela seen worked hard to make their food business work. Fourteen years ago, they started out the first branch of Panaderia Antonio in Magic Mall Dagupan. Right after buying grocery items, we would pass by there to buy loaf bread or some pastries. Before I knew it, they introduced the Plato Wraps meal which was just an add-on to the bakery.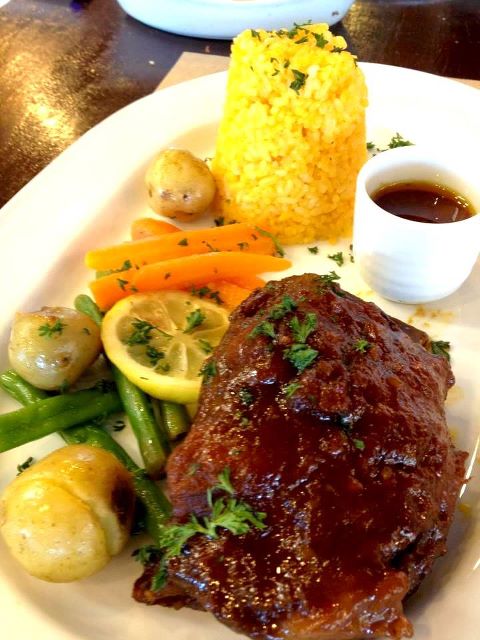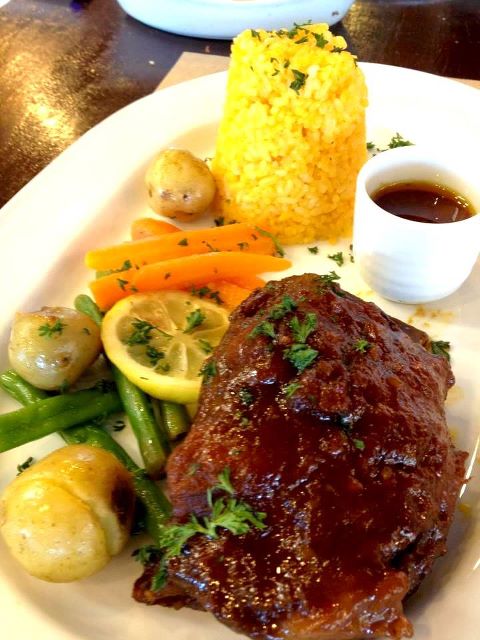 Right now, Plato Wraps has an estimated number of 45 food carts operating in different parts of Luzon and Visayas. They have more plans of opening new branches in other places (still crossing my fingers for a Mindanao branch) and will be introducing new flavors. Plato Wraps is proudly Dagupeno made that's why I support them.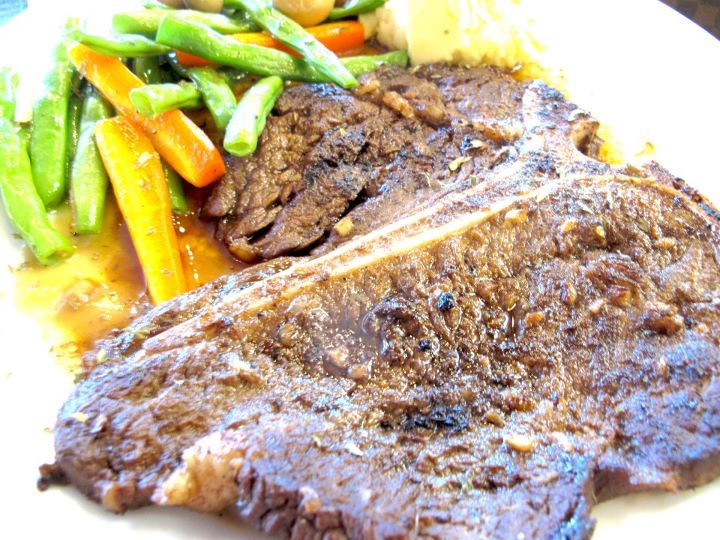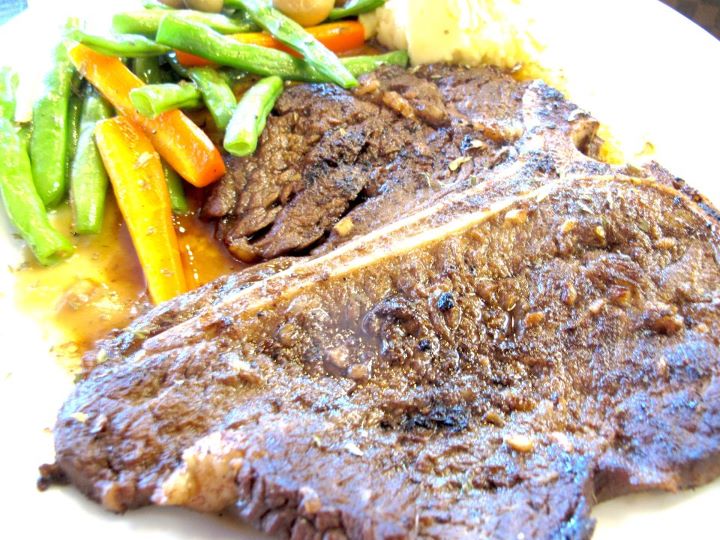 The loyal customers of Plato Wraps Dine-In are probably wondering on why the restaurant is re-introducing a new name and logo. To be honest, the Plato Wraps Dine-In tag is not really an official name. Tony Seen is in charge of the bakery (he is from a family of bakers) and Kamela Seen is truly passionate when it comes to cooking and catering. When you combine these forces together, it will surely have a good product. Thanks to their passion for food and business background inherited from their families, they set-up the Panaderia Antonio Bakery and Restaurant.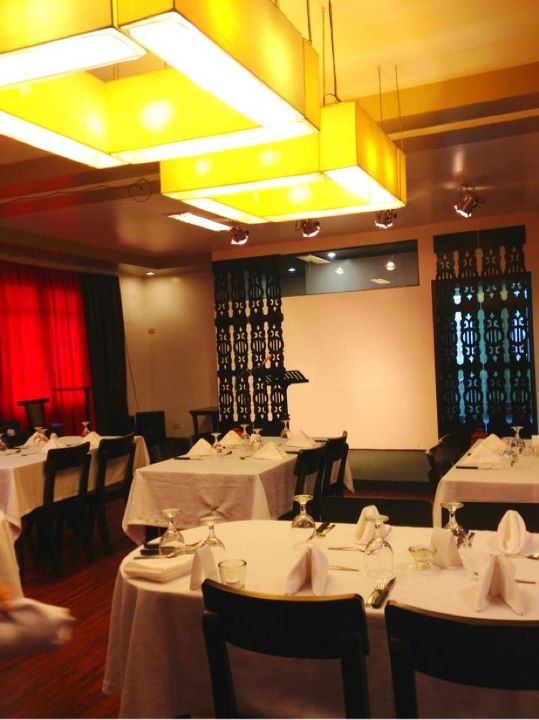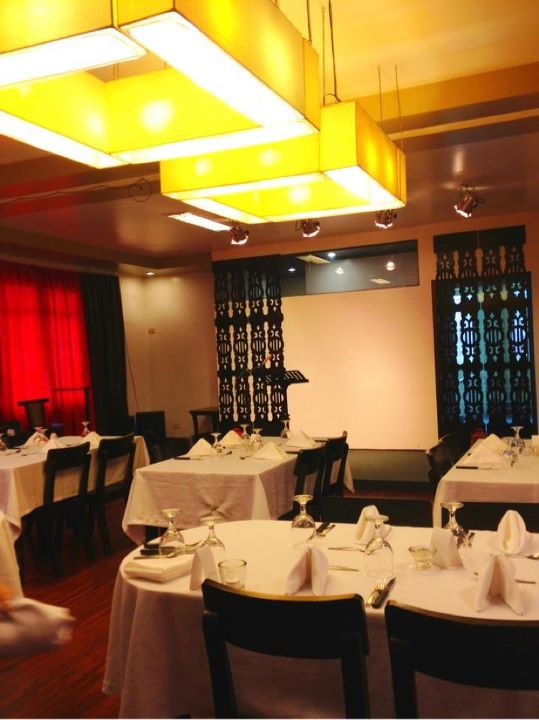 It is fun to think that tomorrow, they will celebrate Panaderia Antonio's 14th year anniversary – on Valentine's Day! 14th on the 14th! Love is truly the best secret on making good things work <3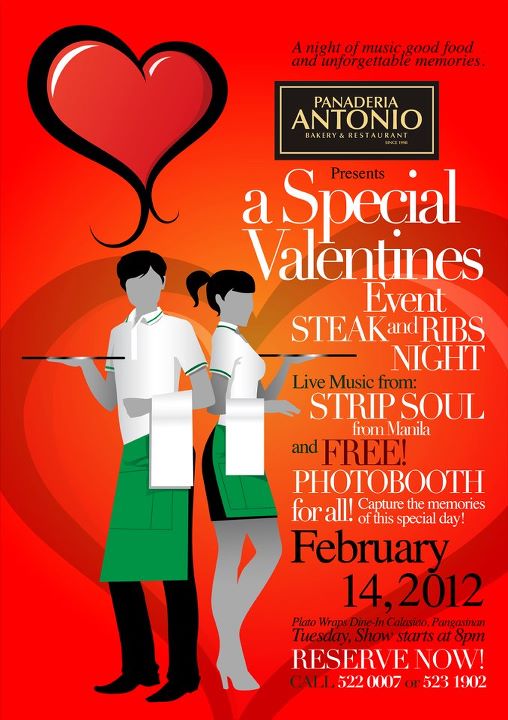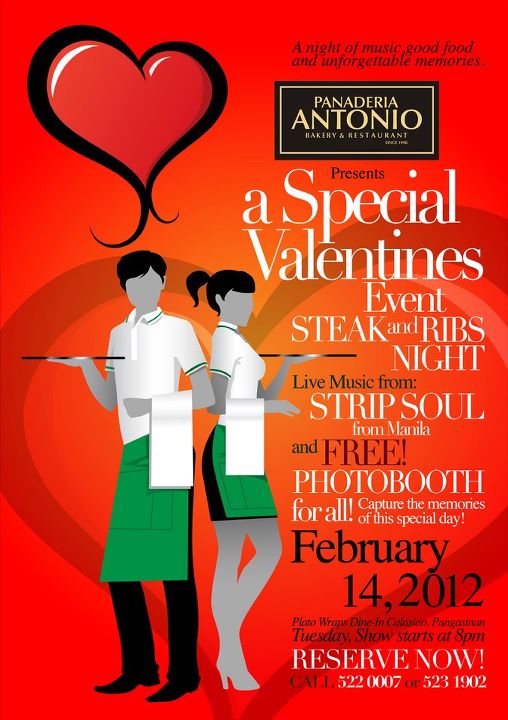 I am supposed to attend the special celebration tomorrow, but I am in Cambodia as I type this blog entry. If you're in Pangasinan, I am inviting you to join PANADERIA ANTONIO BAKERY & RESTAURANT as they celebrate their 14th year anniversary on Valentine's Day. Expect good food and great music as the bossa nova band StripSoul will perform live to serenade the lovers out there. A photo booth will be installed where you can print some love keepsakes. I think special prices awaits lucky visitors. Weeee!
PANADERIA ANTONIO BAKERY AND RESTAURANT
De Venecia Rd., Calasiao, Pangasinan
For reservations, call (072)Call 522-0007
Facebook Page: http://www.facebook.com/pages/Panaderia-Antonio-Bakery-and-Restaurant/263379730402252