Less that two months ago, I was contemplating in my room thinking if I should book a flight to Bangkok and eventually go to Siem Reap (there are no direct flight to Siem Reap from the Philippines that moment). I consulted a number of my travel blogger friends about their experiences and they encouraged me to push through with the trip.
See, I am one of those who would rather book a trip when there are promo fares. Some uncertainties about my future made me decide to look for tickets going to Bangkok so I can cross the border and reach Siem Reap. Right after Christmas, I asked for a sign that if I spot a promo ticket fare for February. I then read on Brenna's blog about SEAIR's Clark-Bangkok routes are offering some real good deals for January-June travel dates. Woot!
I thought about it for days. Bangkok is just a few hours from the Philippines. Might as well push through with the dream trip while I'm still near it, right? I then asked a friend to book me a Clark-Bangkok Trip via SEAIR in cooperation with Tiger Airways.
Last Saturday, I revisited the Diosdado Macapagal International Airport (DMIA) after almost two years. It is my third time to fly via the Clark airport. I called up Partas Bus Line if they still offer direct transfers from the Cubao station to DMIA. Unfortunately, they stopped the operation. I then referred to the Philtranco website (http://www.philtranco.com.ph) Â and called them up for reservation. The bus fare increased to Php 400. Ouch.
We waited for the 7am trip at Philtranco's SM Megamall Pick-up point (found at the back of building A). We left at around 7:15am and arrived at the airport at 8:40am. We were too early for our flight so we stayed first at Mini Stop for a quick snack.
We entered the DMIA at 10AM. Lined up to pay the Travel Tax first (Php 1,620) then lined up at the SEAIR Check-In counter. I think only 10% of the passengers are Filipinos and the rest are from other nationalities. I think it is a good sign too knowing that only a few knows that such trip exist. SEAIR and Tiger Airways partnered up for the international flights via DMIA.
Right after the check-in procedure, we lined up to pay for the Terminal Fee (Php600). I am personally disappointed with the Clark airport. There were news reports the past months about the renovation within the Clark airport, but I've seen not-so visible changes since my Clark-Kota Kinabalu trip. I am really hoping that they do something about it. It is a bit frustrating, really.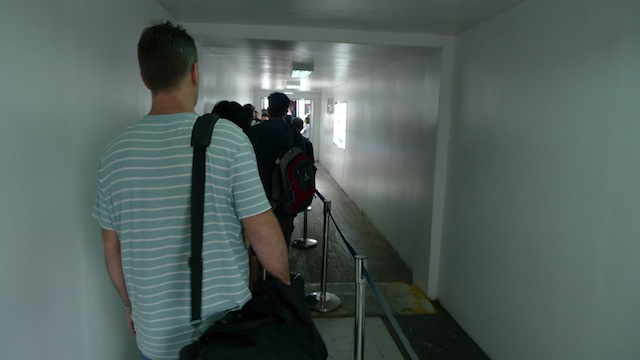 We passed by the Immigration and we waited at the lounge for our trip together with other travelers. I originally thought that we'd be flying via Tiger Airways. I was looking forward to it since I've never tried it before.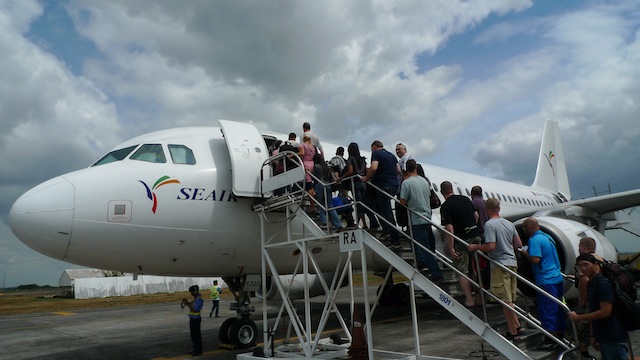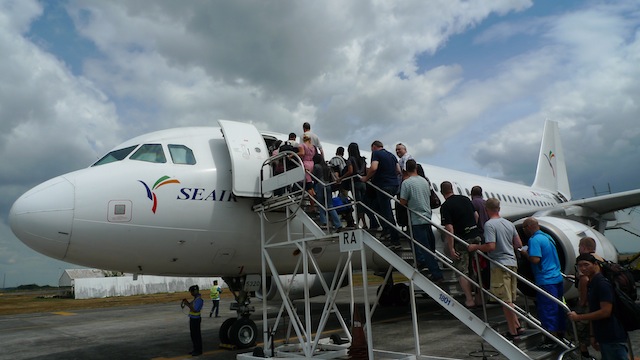 No Tiger Airways plane at sight!  Instead, I saw SEAIR's Airbus 319. I flew with SEAIR thrice (Manila-Caticlan), but it is my first time to fly with them going to an international route.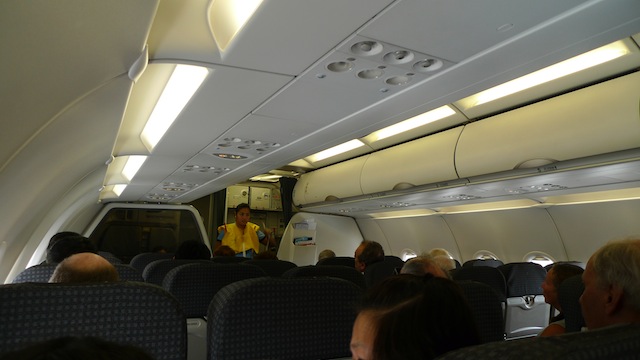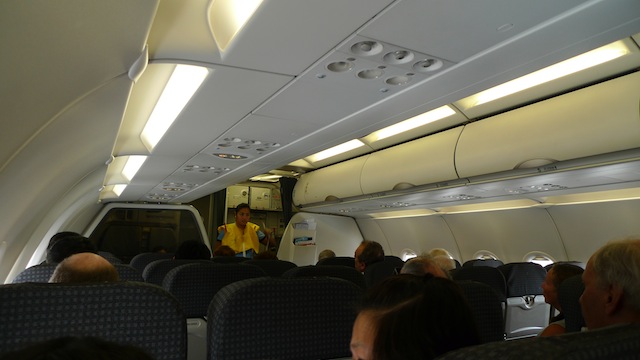 I am impressed with the comfortable seats. I can also say that this specific flight is one of my most comfortable plane ride ever.We arrived at the Suvarnabhumi Airport ahead of schedule much to my delight. Excited much? Hehe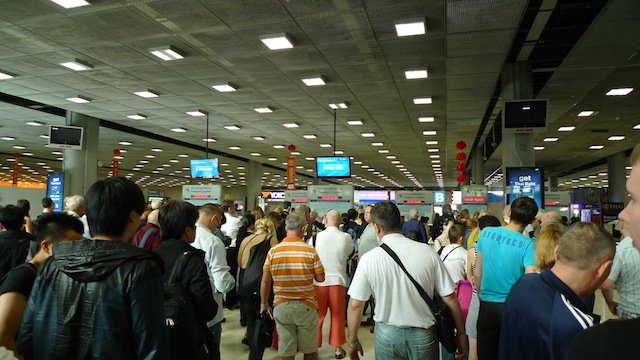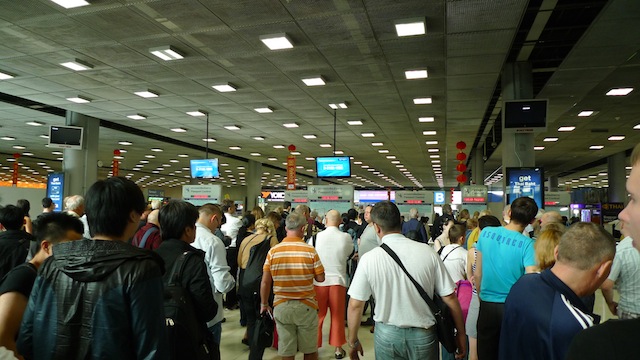 It is my first trip to Bangkok and some friends of mine have been raving about the Suvarnabhumi Airport in the past. Ang ganda nag nina talaga! I think I got overwhelmed with the number of tourists coming in from different airlines. We waited for almost an hour at the Immigration. It is evident that most of the tourists are Europeans and Americans who would like to spend their holidays by exploring Thailand.
Sawadee Kah, Bangkok! This is it! 😀