Right after our Lingayen Beach bonding moment, we went straight to the Pangasinan Provincial Capitol. It is considered as one of the must-see destinations in Pangasinan. I haven't been to a lot of provincial offices, but I can say that the structure of Pangasinan's Provincial Capitol had evolved with a better look through the years. You can check out the developments through collected images here.
We were not really expecting to grab a chance to enter the building. Anyway, it's already past office hours. Loyal Pangasinense blogger Josh Uy arrived and went straight to the capitol grounds to look for the guard on duty. Someone told him that we still have a chance to enter the provincial capitol as long as we ask permission.
We went to the backdoor and tried our luck by knocking. We even pretended that we were in a teleserye and our parents asked us to leave the 'mansion' LOL. I'm glad that someone responded and yes, the public is allowed to enter as long as you abide by the rules. Cool!
"Maligayang pagpasok sa aming mansyon! Huwag kayong maingay baka magalit si Papa…" Josh blurted. 'Kaw na! You already! =))
Last year, some of my TWP blogger friends went here too and most of them liked the staircase. Para ngang ang sarap mag-wedding nuptial photoshoot eh hehe.
The Provincial Capitol of Pangasinan was renovated three or four years ago under Mr. Mark Sibug and Rommel Bensil. You will find the wooden provincial seal at the middle of the lobby. Makes me proud to be a Pangasinense =)
You will find the 14 individual offices of the board members. You will also see the photographs of the present and past governors at the main entrance.
Once you climb up the spiral staircase, you will find the Session Hall and the Governor's Office. We were the only ones in the area that time and since we're all armored with cameras, hindi mawawala ang kodakan!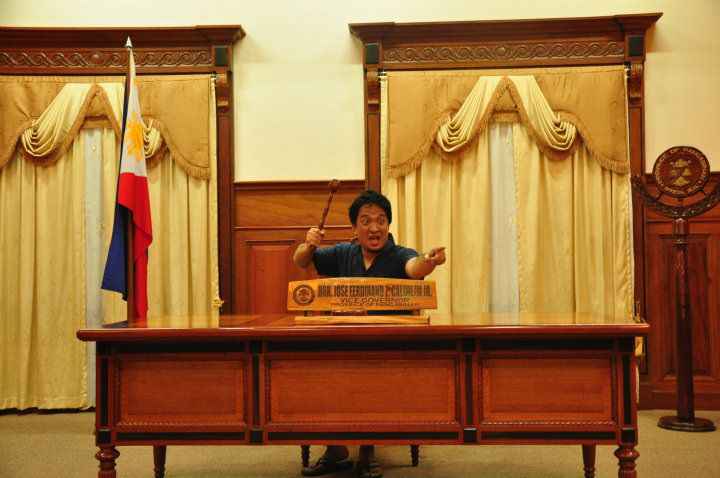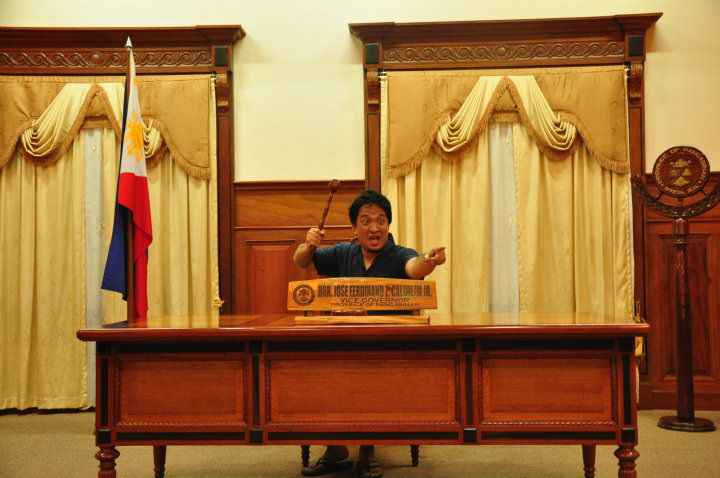 Now let's proceed to the classy Governor's Office. Soooo lovely! All of a sudden, we all want to be politicians! (through photos, at least LOL).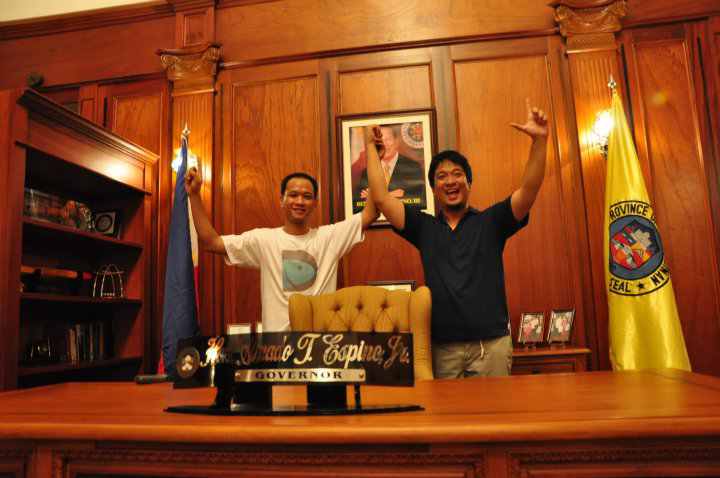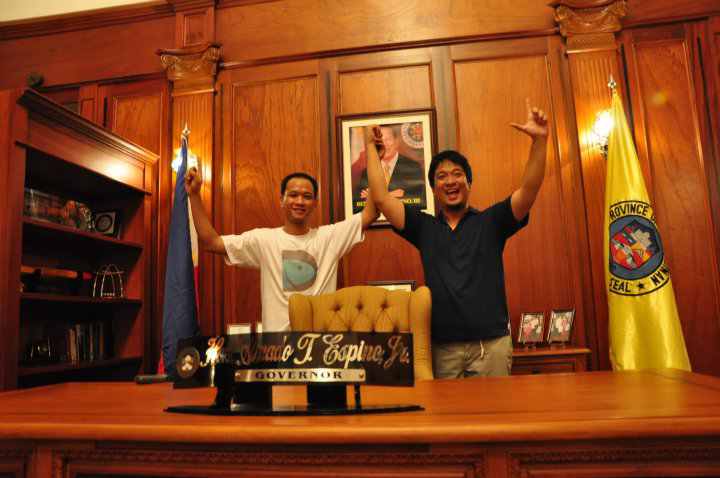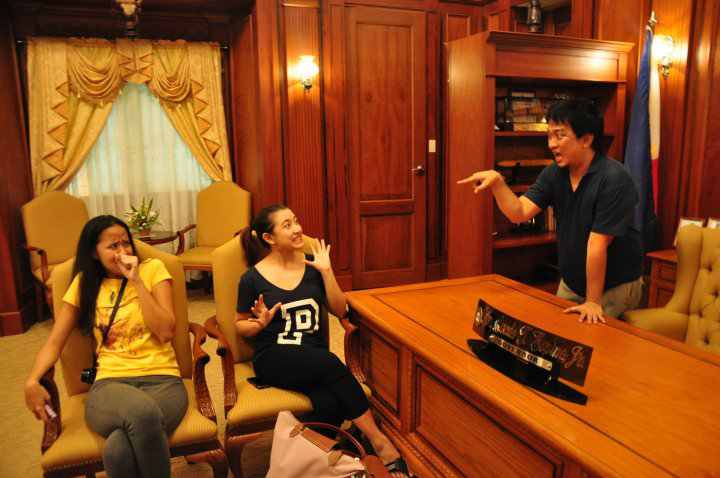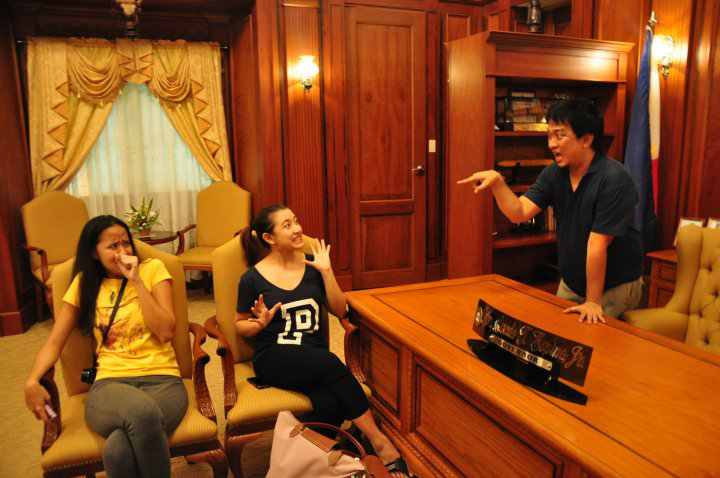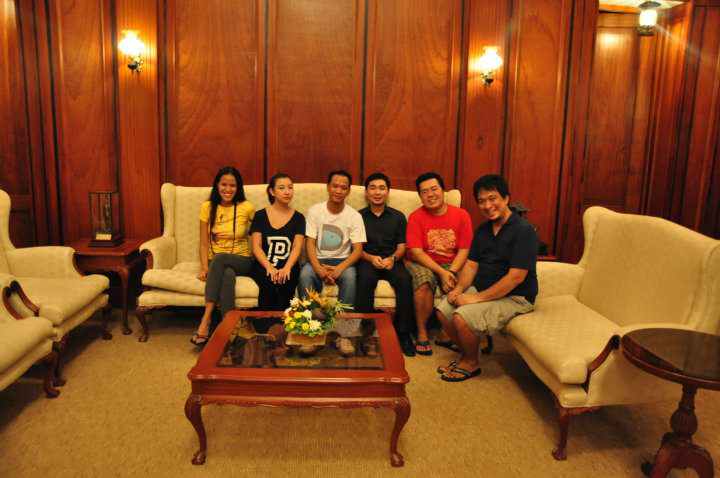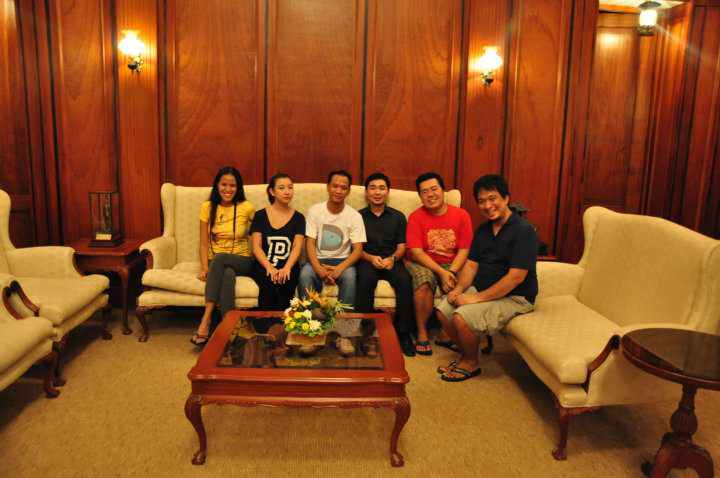 It's nice to visit this mansion-like office at night. Surely, we won't be able to do our funny and wacky poses if we went there on regular working hours hehe 😛
I am not sure if they do allow glamour and wedding shots within the Pangasinan Provincial Capitol. Kudos to the people behind the restoration project!
Also, thanks to Don, Fitz, Hannah, Josh and Simon for the company!