The Chicken Inasal is now popular here in the Philippines. In fact, several franchise restaurants such as Bacolod Chicken Inasal and Mang Inasal are now reaping lots of money out of it. Since this delicious chicken dish originated in Bacolod, I didn't really miss the opportunity to try and eat the authentic version in Bacolod!
To be honest, I am not really that impressed with the Chicken Inasal being served in most restaurants in Metro Manila. I guess the best one I've ever tasted is in a place somewhere in Quezon City during the time when it was not yet a fad. I'm glad that Casey and Me-Ann of AirPhil Express decided to bring us to Manokan Country to satisfy our Chicken Inasal cravings. weeee!
The Manokan Country is divided into several stalls all serving the delicious Chicken Inasal. We went to Rosing's and we ordered our desired Chicken Inasal part. I chose the paa (thigh) part while most of my companions ordered the pecho (breast) part. Go girls LOL.
The place is not an air-conditioned area (open space) and they encourage eating using your bare hands. It is much fun to eat without the utensils! Don't worry, there's a sink there where you can wash your hands before and after you eat your meal. Don't be surprised if from time to time, vendors would enter and try to convince you to buy some stuff. We encountered some vendors selling Pirated DVDs (No Other Woman, Ma'am?), Wood Carvings and Pure Honey (with bubuyog ftw!). Just turn then down by saying No politely.
In order to make our lunch experience a bit more special, Casey and Me-Ann ordered Oysters (Talaba) and Isol (Chicken Butt). I didn't know that the Chicken Inasal+Oysters combination will work. Add the fact that we had garlic rice too. Yum!
I really enjoyed eating the Chicken Inasal! The smell, the juicy taste – i just love it! When our order arrived, most of us didn't talk and just focused on eating. I made my sawsawan out of Calamansi and Toyo. Sarap! It reminds me of my kamayan days in Pangasinan with the Tomeldan family (my mom's side). I still not sure why the Inasal+Oyster combination worked LOL. In this type of pigouts, a Coke litro is a must! Ang sarap-sarap uminom ng coke! Hehe. Byahilo, Sinjin and X were eating the same dish at the other stall (Nena Beth's). Cyclone wire lang ang pagitan 😛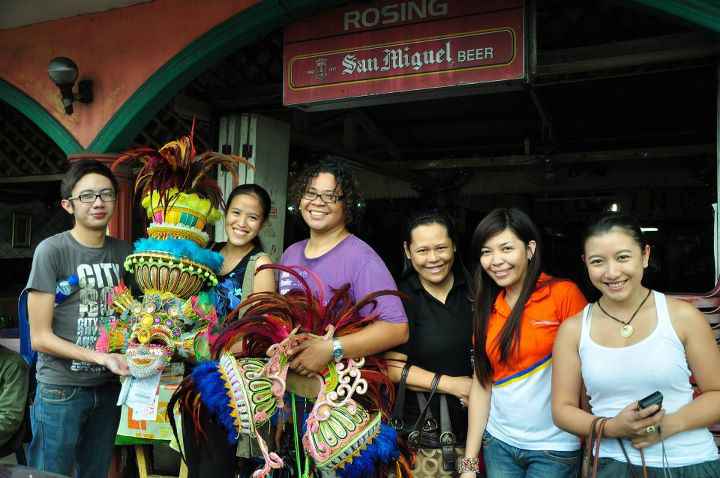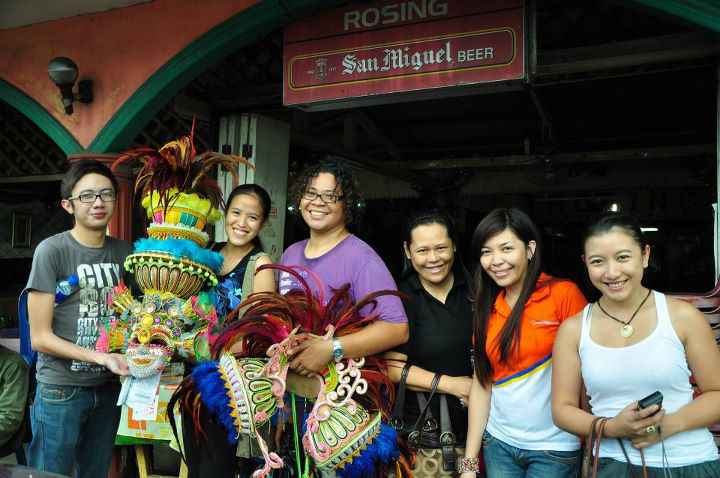 When in Bacolod, make sure to drop by Manokan Country for Lunch or Dinner. It is also affordable and your Php100 will go a long, gastronomic way! It is located near SM Bacolod.
Special thanks to Casey and Me-Ann of AirPhil Express for the delicious Bacolod lunch treat! It's actually nice to visit and eat in Manokan Country with Bacolod originals Byahilo and Flaircandy. Nice to see my Cebu buddies Sinjin and X too! Us already! 😛