Fashion lovers say that 'You are what you wear'. It is the reason why I immediately purchased one of the shirts on sale in BloggerShirts.com. It is the newest business venture of Fitz Villafuerte, a friend of mine whom I truly admire. He is the author of the business blog Ready to be Rich (which gained a lot of international readers) and the beverage blog Thirsty Blogger.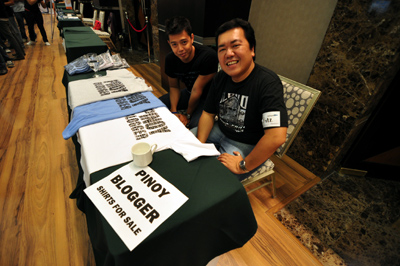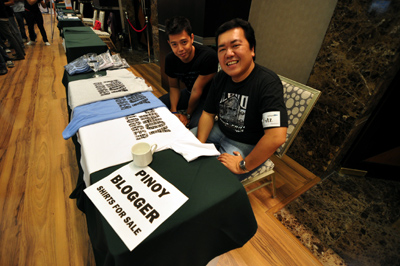 Kuya Fitz first sold some pieces of his Pinoy Blogger shirts at the BloggersFest2011 last April. He was able to sell 70% of the shirts, which is a sign that most of the participants of the event are proud to announce in public that they are Pinoy Bloggers.


Weeks ago, he launched his online clothing store for Blogger Shirts. This time, it is not only limited to the Pinoy Blogger-themed shirts. He recently posted new T-Shirt designs for Food Bloggers and bloggers in general. I bought the black shirt with the text 'Caution: Blogger in Search of Topic'. I can't wait for the Trave Blogger shirts which he promised to produce!
My payed through Paypal and received the shirt three days after I confirmed my order. I immediately wore it for my Puerto Princesa, Palawan Trip and here's my photo wearing it after our flight: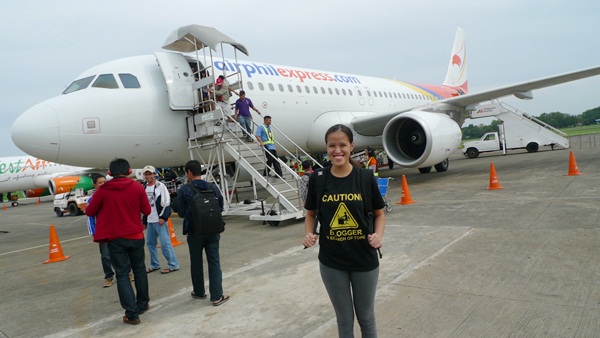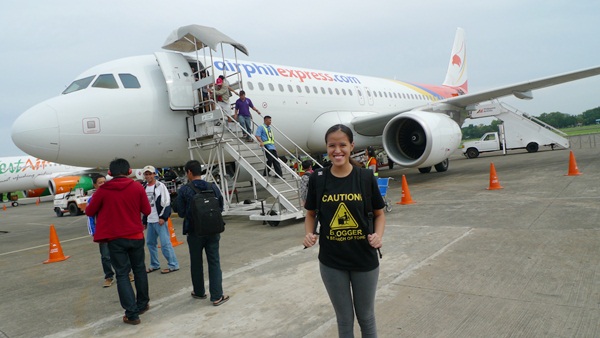 My companions during the trip noticed my shirt and they liked it! I am looking forward to the release of the Travel Blogger shirts. I might even buy some and raffle it off for my blog anniversary. 😀 This reminds me of my dream of Tuscany Villas and having my very own swimsuit line LOL 😛
BLOGGERSHIRTS.COM
http://www.bloggershirts.com
http://www.facebook.com/bloggershirts