The Bangus Festival 2011 fever is on! Surely, tourists and balikbayans are now planning their trip to Dagupan City as they witness this important yearly celebration in Pangasinan. As a certified Dagupena (Born and raised in Dagupan – still comes home from time to time!), I am proud to say that Dagupan City has a lot to offer in terms of quality food.
It is actually the main reason why I keep on coming back to Pangasinan. We have a number of restaurants that serve quality seafoods. Dagupan City is more than just the Bangus Capital of the World! 😛
I would like to share some of my favorite Dagupan and Calasiao Restaurants. I am hoping that this will help you out decide on where to eat once you're in Dagupan City. I also included Calasiao here since it's just a few minutes drive from the city proper.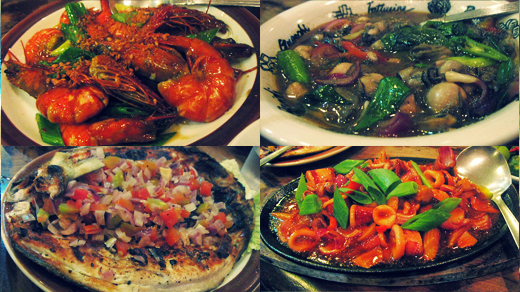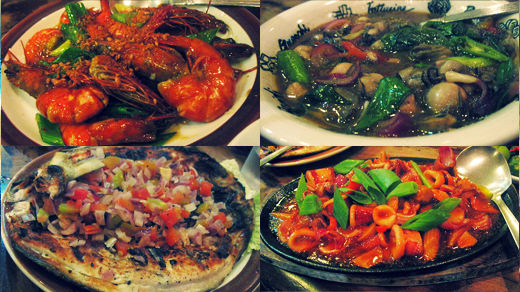 1. Matutina's Seafood Restaurant – Matutina's Seafood Restaurant is one of the favorite seafood stops of tourists. If I remember it right, Former President Gloria Macapagal-Arroyo mentioned in some of her interviews that Matutina's is her favorite restaurant in Pangasinan that's why the media got curious about it. I rarely go there even if I am a resident of Dagupan because way back, i find it too pricey. Now that I am already based in Metro Manila, i find their prices reasonable. They have big servings too and they serve good seafood dishes compared to those offered in more expensive restaurants in Metro Manila. The last time i went there with some travel bloggers, we ordered Buttered Shrimps, Boneless Bangus, Squid and my favorite – Adobong Talaba!
Matutina's Seafood Restaurant (Dagupan Branch)
Bonuan Tondaligan, Dagupan City, Pangasinan
0917 642 1466 /075 614 3162
They also have a branch in Urdaneta and Baguio. Hurray for seafood lovers!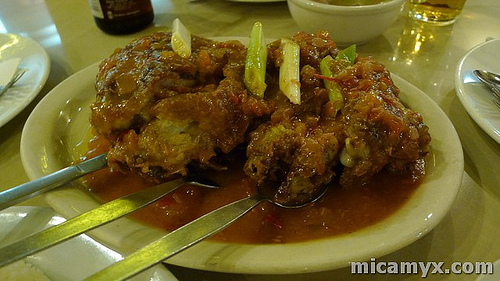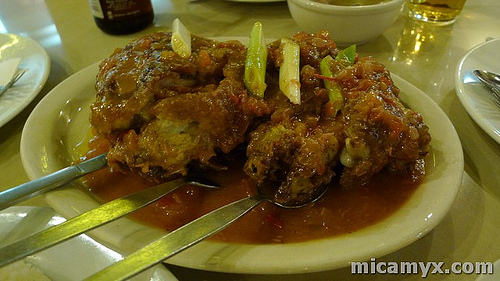 2. Dagupena Restaurant – A lot of people asked me if i am a part-owner of this legendary restaurant (how i wish i can say yes! LOL). Dagupena Restaurant is one of the oldest restaurants in Dagupan City before they moved to a bigger place in Calasiao, Pangasinan a few years ago. It was a favorite hangout place of some of Pangasinan's politicians and media people. When I was a little kid, we used to order take away dishes there especially if i need to look after a relative in the nearby hospital. For my past homecoming trips, I usually invite my grandparents to Dagupena Restaurant in Calasiao to eat dinner. I love the native-feel of the place. I recommend that you try the Binagoongang Crispy Pata. They specialize in Filipino dishes.
Dagupena Restaurant
MacArthur Hwy
Calasiao, Pangasinan
(075) 522 2752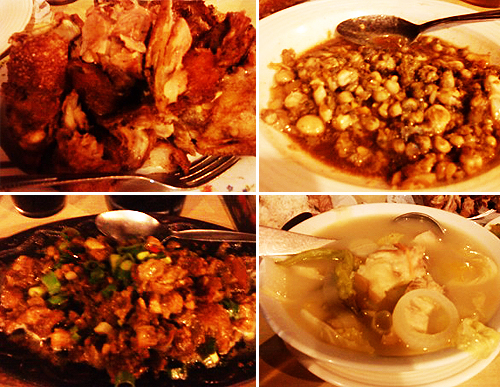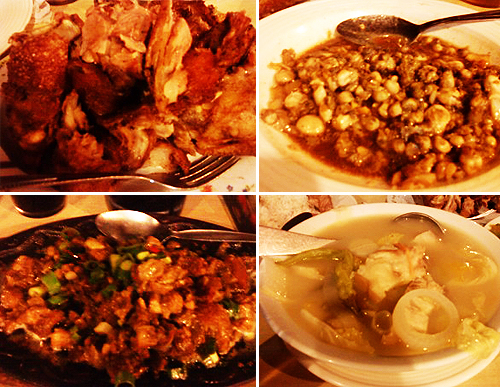 3. Silverio's Seafood Restaurant – I had my recollection of the place as child. My father and I frequently eat and dine there since it was near the radio station where he used to work. I remember him and his officemates eating pulutan (Talaba as usual) while drinking and listening to a live band. It is located near the Dawel River. I was with some of the Pangasinan bloggers the last time I went there. Even Janette Toral and Gary Viray can attest how fun it is to go there just eating good food while listening to music with the cool breeze of the wind beside the river. Ang saya! Try their Crispy Pata and all the pulutan food you can possibly think of.
Silverio's Seafood Restaurant
Arellano St.
Pantal-Lucao Diversion Road
Dagupan City, Philippines 2400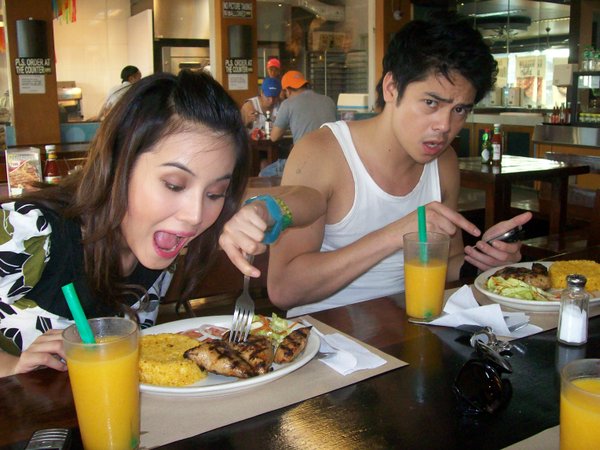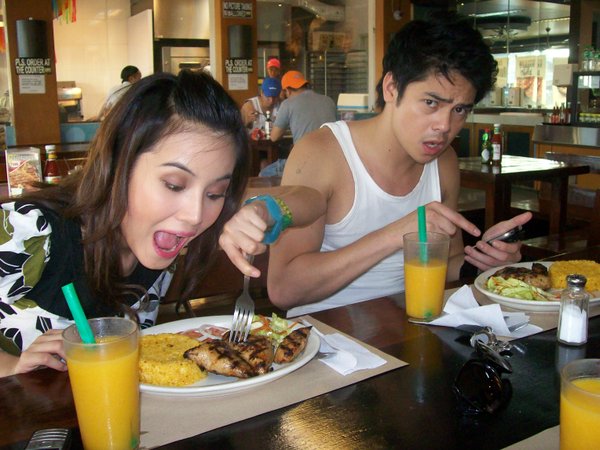 4. Plato Wraps Restaurant – Nah, I am not talking about the popular food stall. I'm seriously talking about the restaurant! 😀 Plato Wraps originated in Dagupan City (Panaderia Antonio to be specific). I remember buying my favorite Very Veggie in one of their stalls located in Lyceum-Northwestern University. I was surprised when my grandfather told me that he'll bring me to the restaurant version sometime in 2008. I am so proud of the restaurant that I ended up bring Tyron Perez and Jade Lopez when they had a show in Dagupan. The restaurant version specializes in steaks with reasonable prices. The place looks sophisticated and i love the variation of food selection.
Plato Wraps Restaurant
De Venecia Highway, Calasiao, Pangasinan
For inquiries call 522-0000 or 515-8237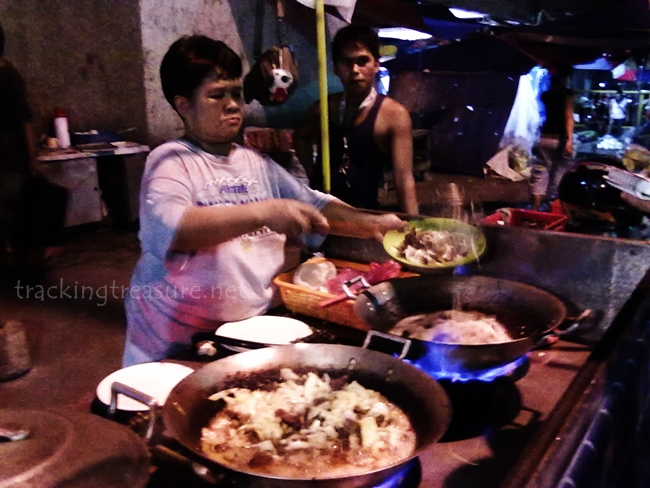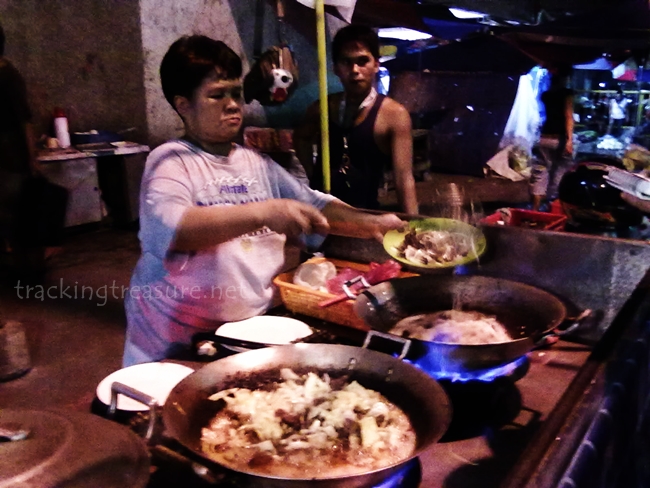 5. Galvan's Pigar-Pigar Strip – Aside from the Bangus-related dishes, Dagupan City is also famous for its authentic Pigar-Pigar. It is strategically located in Galvan Street beside the market. To be honest, there's nothing really that spectacular with the Pigar-Pigar. Eating within Galvan Street makes it extra special because of the ambiance. I think Pangasinenses as well as guests who were able to eat there will agree with me that it is the place in Dagupan where you will see the rich and poor bond. If you want to witness Dagupenos from different walks of life in one sitting while eating, this is the perfect place. You can also taste the quirky food Kaleskes here. Oh by the way, the Pigar-Pigar Festival is scheduled this month too!
Dagupan Pigar-Pigar Strip
Galvan St. Dagupan City
Whew! I think writing about my favorite Dagupan-Calasiao restaurants at 4am is not a good idea. I am craving for seafood and pigar-pigar now! 😛 We still have a number of restaurants in Pangasinan that are worth sharing, but these are my Top Five picks. Have you been to Dagupan and Calasiao Pangasinan? Which among the food establishments are your favorites?
Photo Credits: Robbie Bautista, Darwin Cayetano and Patay Gutom.