Happy 2011 to everyone! It's been a tradition in the blogosphere that bloggers write their own Year-End posts and some also include a quick resolution for the new year. I finally wrote mine at my main blog and i noticed that i've been through a lot of places and almost all of my weekends were preoccupied with out of town trips. I even stepped into five countries!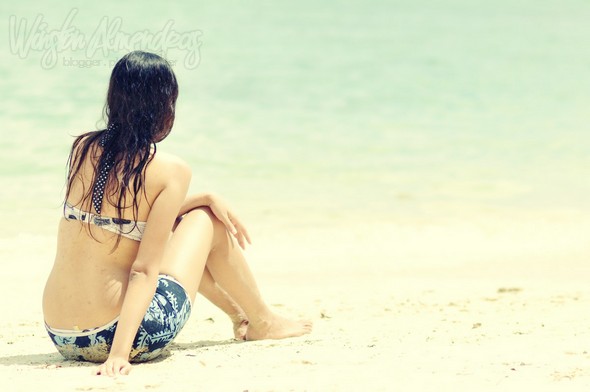 When I bought this domain, i really had no specific plan on what to do with it. I fell in love with that Justin Timberlake song and decided to use it with a different spelling. It was also inspired by a friend's nick (i asked permission teehee). Since i was working in a popular medical clinic way back, i first drafted some posts that will cater the beauty and vanity market. Unfortunately for me, i am really lazy in applying make-ups and all that girly stuff. Since i started traveling a lot in late 2009, i decided to use this domain for a travel blog.
I can't really count how many places i've been to last year simply because i am lazy to do so 😛 While doing a certain activity or eating a yummy treat or relaxing in a good hotel or resort, i am already writing a draft post of that trip in my mind. My work schedule, duties to other blogs and procrastination caused me some big hiatus in this blog. There was a time wherein i made a blogging schedule for myself. The first three days was awesome and i did a very good job in uploading pictures and blogging about that certain destination. I ended up feeling a bit lazy since i tend to blog more on my personal blog, which is not a bad thing because it is still my personal blog.
Why am i writing this blog? I really want to share all my travel adventured detail-by-detail. I think i am adding too much pressure on myself that's why i am feeling guilty whenever i fail to meet the deadline that i set for myself. Senyorita, my travel blog is still a work-in-progress. I am planning to re-order the categories and determine what i really want to do with it. Please bear with me. When I travel, i also see to it that after taking pictures and asking for more information, i enjoy and feel the place. I should travel because i want and love to. Whenever i remind myself that i have a travel blog that needs to be filled up adds extra pressure to my mind.
To make up for the 'unblogged' travel adventures, i will try to blog at least three times a week (at least hehe :P). I am planning to start up with my current European adventure and i will be writing about my favorite Philippine Destinations from time to time. I hope you guys support me with this one. Love you all xoxo (drama mode on :P)
Photo Credit: Winston Almendras of BatangYagit.com