Puerto Princesa City in Palawan is very big. If i'm not mistaken, it is the second largest city in the Philippines (the first one is Davao). Although PP is known to tourists mainly because of the Honda Bay and Underground River tours, we discovered a so-called 'secret beach cove' within the city. It is called the Nagtabon Beach Cove.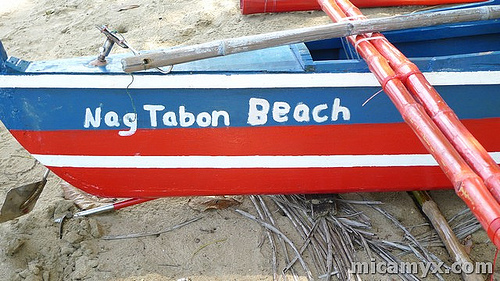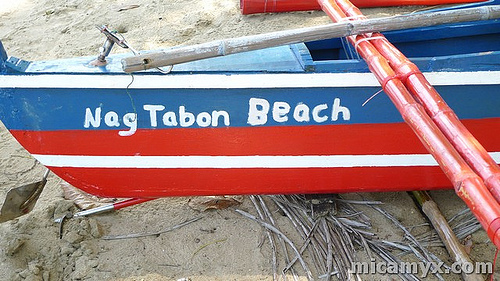 Thanks to Mr. Rey Felix Rafols of Puerto Fresh Palaweño Cuisine, he suggested that if we still have enough time, we should go to Nagtabon Beach Cove. We were a bit hesitant at first because we were thinking about the possible hardships of going there (ang drama LOL) but when we searched for pictures online, we were fascinated and we were eager to go there and be in the secluded paradise in a snap!
After more than an hour drive from Microtel Puerto Princesa, we went straight to Nagtabon Beach Cove. Our efforts to go there were paid off since wow, we really saw a very clean and serene beach there!
Here are some of the pictures I took:
Isn't this a wonderful place to stay at? If I have enough money, I would love to buy a beachfront property there (that is if they'll allow me LOL). I can picture myself lying down under the shade of the coconut tree while listening to Bonnie Bailey's 'Ever After' as I sip and drink a cold Mango Juice.
Please bring me back to Nagtabon Beach Cove! 😛
For more pictures, you can check my Nagtabon Beach Cove Flickr set.