rarely go to Makati these days primarily because of my current workplace. I am happy though because Tuesday last week, I was invited together with some of my closest blogger friends to check out the ThreeSixty Resto Bar. It is located at the second floor of A. Venue, Makati City.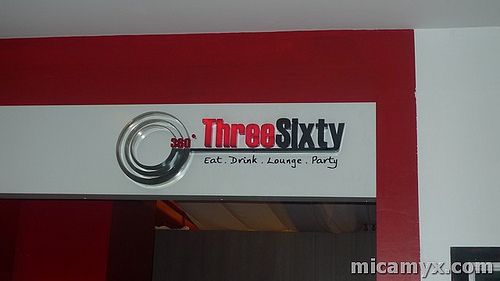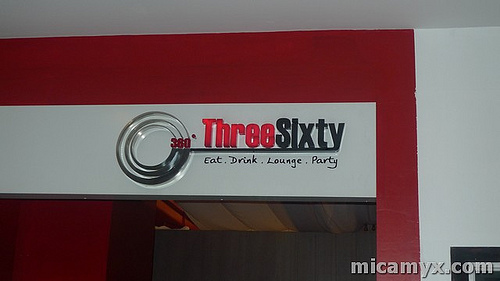 See, I was late due to the heavy rain and I got lost LOL. When I walking at the entrance of ThreeSixty Resto Bar, the interior design of the place caught my attention.
Lucky me because I am not really that late for dinner yet 😛 I got the chance to meet Bong Velasco, the very hospitable and accommodating owner of the restobar. He informed us that he got his inspiration from his travels. He was able to try different cuisines from all over the world, thus it inspired him to come up with a very nice dining place.
Here are some of the dishes served to us that night:
Aside from the food, what really caught my attention is the Acoustic Tuesdays. As a lover of Acoustic songs, I loved the fact that they have a good resident acoustic performer at the place. Ram, Eric and Winston were able to sing infront. I wanted to sing, but I failed. I will definitely go back because the selection of songs is great!
All in all, I had a food and music-filled night! I am thinking of going back to ThreeSixty Resto Bar. Nice place, great food, full of entertainment! 😀
For better food shots and information, check out Winston's post. I will upload some videos soon 😀
CONTACT INFORMATION:
Chef Bong Velasco
ThreeSixty Resto Bar
2nd Floor, A-Venue Mall
Makati Ave
994-9674 and 514-1297.