Star Plaza Hotel is one of the highly-recommended hotels in Pangasinan. It is the #1 choice of tourists ever since I was in high school. There was a time years ago wherein I wanted to try and experience how it feels like to stay in the said hotel.
During the Holy Week break, I decided to go back to Dagupan City and spend my vacation there. Since I don't have the new Dagupan house key with me that time, I opted to book an overnight stay at Star Plaza Hotel five hours before I left Manila.
When I arrived, the staff of the hotel were hospitable. They carried my luggages and we went straight to my room. I am happy because the Junior Suite (Single) which was given to me has a window where you can see the view of the Pantal River.
The room is not as big as the others, but it is perfectly fine since I am alone. What I really liked about my room is that the free wifi internet connection is fast and there is complimentary mineral water bottles at the desk.
The comfort room is OK. I can't clearly remember if the hot water option is working 😐 Usually, the staff of the hotel will call you up before 12PM if you will extend your stay or for any other concerns. You can also ask the staff to do the laundry for you. Function and videoke rooms are located at the second floor (where I celebrated my graduation years ago). The restaurant serves a number of good meals from Chinese to American to Filipino. You can also ask them to bring the food into your room.
I stayed in Star Plaza Hotel for three days (my wallet says ouch! LOL). I really had a pleasant 'me' time during that break. I am impressed with my room and some of the facilities of the hotel. I personally think that they have to work on how they interact with some tourists. I just noticed that some of them can't help but speak in pangalatok even in front of their guests, who cannot understand them. There is this one staff (most probably a trainee) who never smiled at all. Come on, you are here to make people happy and relaxed. Do not spread the loneliness LOL.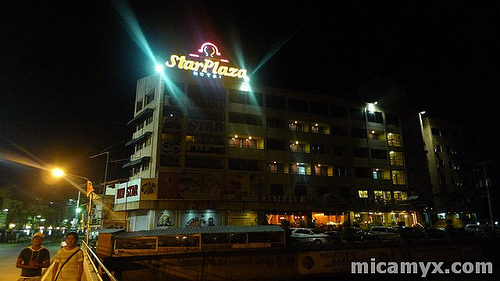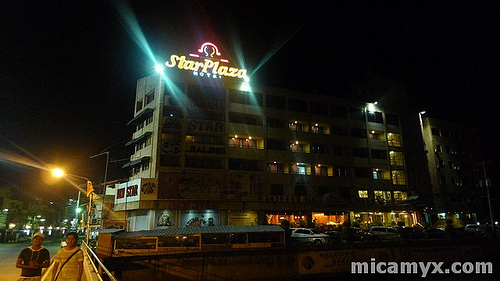 So there. I do recommend Star Plaza Hotel if you have enough budget. For those who would rather stay in a cheaper yet safe place, you can go to Star Value Inn, which is located just at the back of Star Plaza Hotel. You can get a room there for as low as Php 300 with wifi connection.
Star Plaza Hotel and Star Value Inn Contact Details:
AB Fernandez Avenue, Dagupan City
Website: http://www.starplazadagupan.com
Email: info@starplazadagupan.com
Telephone #'s: (075) 5234888/(075) 5152276