Model-turned-TV host Phoemela Barranda trusts the Belo clinic for all the procedures for face, skin and body that she has to undergo.
The host of the "Star News" segment of "TV Patrol" and the showbiz-oriented show, "The Buzz" on ABS-CBN, maintains her camera-ready looks by visiting the Belo Medical clinic regularly.
"I'm easily convinced when Dr. Vicki Belo tells me something that will enhance my personality," says Phoemela. "In this business, you have to look good even when you're not in front of the cameras."
Two years ago, Phoemela underwent non-surgical facial reshaping when she did botox for the masseter or jaw muscle to correct her TMJ (temporo-mandibular joint).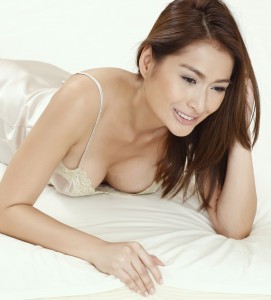 Her latest endorsement for Belo is breast enhancement, a surgical procedure to help build self-esteem for women. She believes the female breasts, being the symbol of femininity and womanhood, play an important part in building self-confidence among women. But there are also women who think they will look great if they get their breasts reduced by a boob reduction specialist to ease discomfort or to achieve a breast size proportionate to your body.
Breast augmentation is one of the most commonly performed and most coveted cosmetic operations. Primarily, women desire the results of this surgery due to the commonly perceived definition of ideal beauty. The more shapely the breasts, the more womanly a lady becomes.
"I am very happy with the result of my breast enhancement procedure with Belo," Phoemela says. "I became more confident especially when facing the cameras."
Phoemela is a print and ramp model, a member of the Professional Models Association of the Philippines (PMAP). She completed her AB Inter-Disciplinary Studies course from the College of St. Benilde at De La Salle University.
Aside from hosting, Phoemela has done acting jobs. On TV, she was offered her first assignment in ABS-CBN's soap series, "Pangako sa 'Yo," starring Jericho Rosales and Kristine Hermosa.
On the big screen, she played a bad girl role in "Ang Pamana," which took her to film festivals abroad – San Francisco Film Festival and Hawaii International Film Festival. Her Phoemela's other film credits include "Dubai" (starring Aga Muhlach, Claudine Barretto and John Lloyd Cruz) and "Tatlong Baraha" (the 2006 Metro manila Film Festival entry with Sen. Lito Lapid and sons Mark and Maynard).
For more details on the Breast Enhancement procedure, refer to Belo Medical Group's official website.