Welcome to Senyorita.Net! Most probably you are wondering what this blog will be all about, but first,  I would like to give you a brief background on how I came up with the domain name.
Senyorita is a spanish term for unmarried woman. In the Philippines, it has a negative connotation. It is somewhat associated with 'lazy girls' and 'bums'.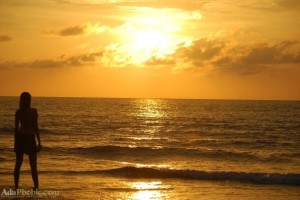 I used to work for a company that capitalizes on beauty. I wanted to blog about the latest products and services so I thought of having a beauty blog. However, I am not really much into make-up and skin care. I actually hate the sticky feeling if you apply lotion on your legs. I am not that comfortable applying make-ups (though I was somewhat forced because of my job)
Then I thought of having a fashion blog, but I am not fashionable and I have limited clothes at my closet. I am more of the shirt and jeans type of person. Fashion is also expensive so yeah, fashion attempt fail.
Then I started whining about my career path, my family, friends and lovelife. So now I am dealing with the struggles of a single woman, eh?
So there. Basically, this blog is all about the journey of a twenty something single pinay who wants to have the best in life.  Take a ride and join me as a travel on my way to independence.