Like what I promised in my previous Cebu post, I would like to give you a hotel review on my Weekend Staycation at Radisson Blu Hotel Cebu. It is the second weekend of January when I went there. Too early for Sinulog, but never too late to enjoy a luxurious stay in one of the best hotels in the Philippines (as proved by TripAdvisor and Agoda).
THE LOCATION
Radisson Blu Hotel Cebu is strategically located at Osmena Blvd corner Juan Luna Avenue. It is just beside SM Cebu and just a few minutes away from the education and business hubs of the city. You will spot the hotel building as soon as you cross the Mactan Bridge. Actually, it is already considered as a landmark or a sign that you're about to approach Cebu City.
THE ROOM
I stayed at the Superior Room. What I noticed right away is the  working table (because I had to work on some tasks). Techies who need to charge their gadgets like mobile phones. Laptops and cameras no need to worry because they have enough sockets and USB ports.
The bed seduced me to sleep on it right away. I tucked myself beneath the white comforter and I didn't want to get up. Sleep deprivation leads to one traveler yearning for a bit of comfort. Soft pillows and comforters, I am in for a staycation of a lifetime!
Oh, wait. Let's not forget the minibar. Oh yeah, drinks! Chocolates! There's chips too 😀
THE BATHROOM
The Bathroom is almost complete. There's the toilet, shower area, sink and a where you can put some of your things. I found a hair dryer in the drawer. How I wish there's tub in my bathroom. Surely, the upgraded rooms have one!
I'm impressed with the set of Toiletries – Shampoo, Conditioner, Bath Gel, Lotion, Shaving Gel, Razor, Cotton Buds, Shower Cap – Complete!
THE VIEW / SWIMMING POOL
One can see the pool area from my room window. Colorful cars at the parking lot looked like little toys hehe 😀 I didn't have enough time to take a dip in the pool. It could've been fun to drink at the outdoor bar and swim with family or friends at the pool area.
At night, you can see the city lights. I'm in a high-rise, 5-star hotel. Isn't that luxurious? *insert Gwen Stefani song here*
THE GYM
Members have access to the indoor gym. I am not that conscious with my weight (at least for now!), but I went there out of curiosity. A gym instructor greeted me and it seems that they have the complete equipment. Health buffs, you can go here!
THE LOBBY AREA
The Lobby Area is the first thing one sees if he/she is staying in a hotel. I am quite overwhelmed with the attention given to me by ladies and gents wearing a Filipiniana-inspired outfit. They ushered me to the Information Desk and signed up smoothly. I was also given a Club Carlsson card, which means I am now a member!
On my last night, I witnessed a nice Sinulog Festival Dance performance by selected staff and crew of the hotel. I may have missed the highlights of the Sinulog Festival last January, but I won't fret since I've seen a lovely presentation while inside the hotel.
Apparently, Radisson Blu Hotel Cebu loves to entertain their guests. I found this video of them dancing Gangnam Style! I won't be surprised if one day, they'd record a Harlem Shake video!
THE BREAKFAST (FERIA)
FERIA is the resident restaurant of Radisson Blu Hotel. For breakfast, I ate as many as I could. It may not be obvious, but I can be a food hoarder especially if I'm alone 😛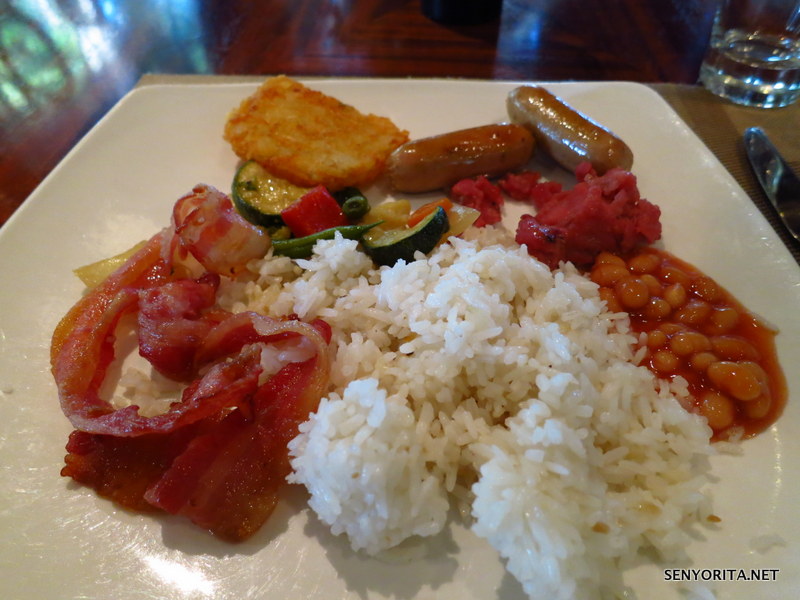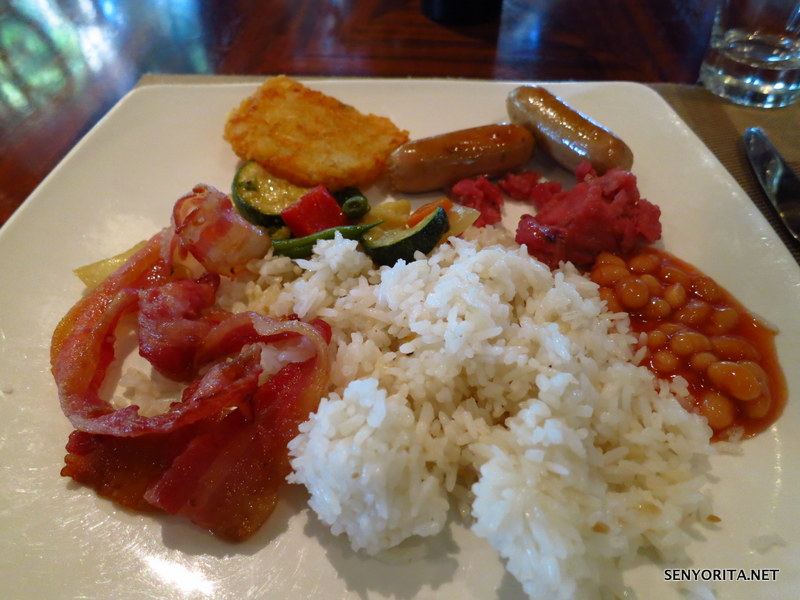 The Breakfast Buffet starts at 7AM and ends at 10:30AM. I usually wake up at around 10AM. Imagine how I rushed to Feria just to maximize my breakfast privilege. There's a big selection of pastries, salads, noodles, rice meals and even healthy drinks. I just realized that eating breakfast in a luxury hotel alone for days can be intimidating at the same time rewarding. Some couples and groups were even staring at me. Businessmen who were also eating breakfast alone were busy with their coffee or mobile phones. Maybe they're overwhelmed with the amount of food I have in my table 😛
I highly recommend Radisson Blu Hotel Cebu. The reviews of Agoda and TripAdvisor travelers are true. It is an ideal staycation place for couples and families. Business travelers will also find the comfort they deserve when they stay here.
I would like to thank the Radisson Blu Hotel Cebu staff and crew especially Ms. Janarie Vasquez for the warm welcome! 😀
RADISSON BLU HOTEL CEBU
Address:
Serging Osmeña Boulevard
corner Juan Luna Avenue
Cebu City, Philippines 6000
Tel: +63 (32) 402 9900
Tel: +63 (32) 505 1700
Fax: +63 (32) 402 9999
E-mail: reservations.cebu@radisson.com
Reservations:
Philippines: 1800 1 611 0293
US: +1 (800) 967 9033
UK: +0 (800) 374411
Manila Office
Ground Floor, Philcom Building Paseo de Roxas
Makati City, Metro Manila, Philippines 1226
Tel: +63 (2) 555 1071 to 1075
Fax: +63 (2) 555 1076
Official Website: http://www.radissonblu.com/hotel-cebu/
Follow them on Facebook and Twitter (@radissonblucebu)
—
You can check rates, book a room and receive confirmation immediately via Agoda.