When I was in Siem Reap, Cambodia in early February of 2012, I stayed in three places: Bousavy Guesthouse, Victory Guesthouse and Naga Guesthouse. I do recommend all three especially for budget travelers who wants to stay in a comfortable accommodation without spending too much moolah.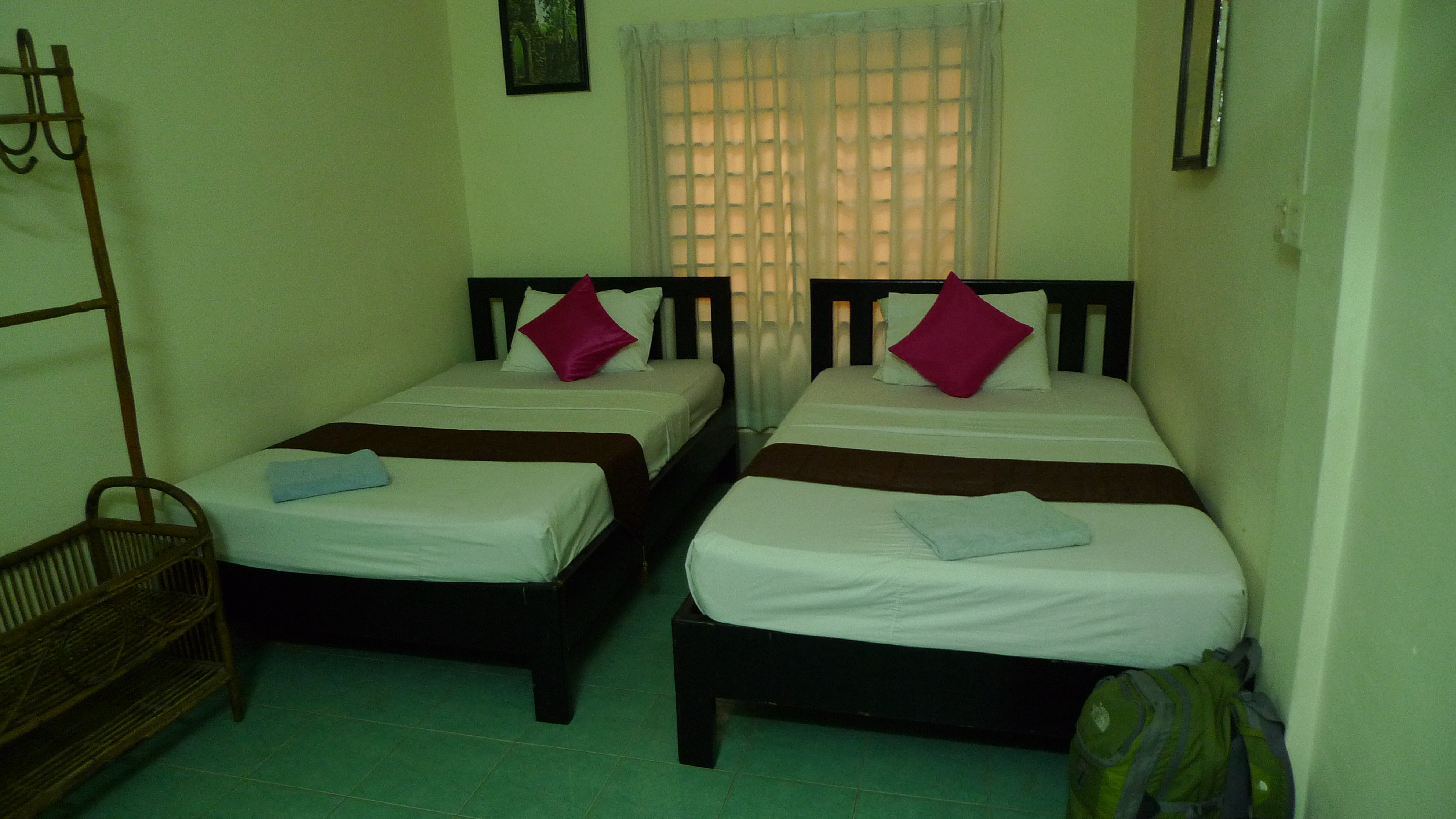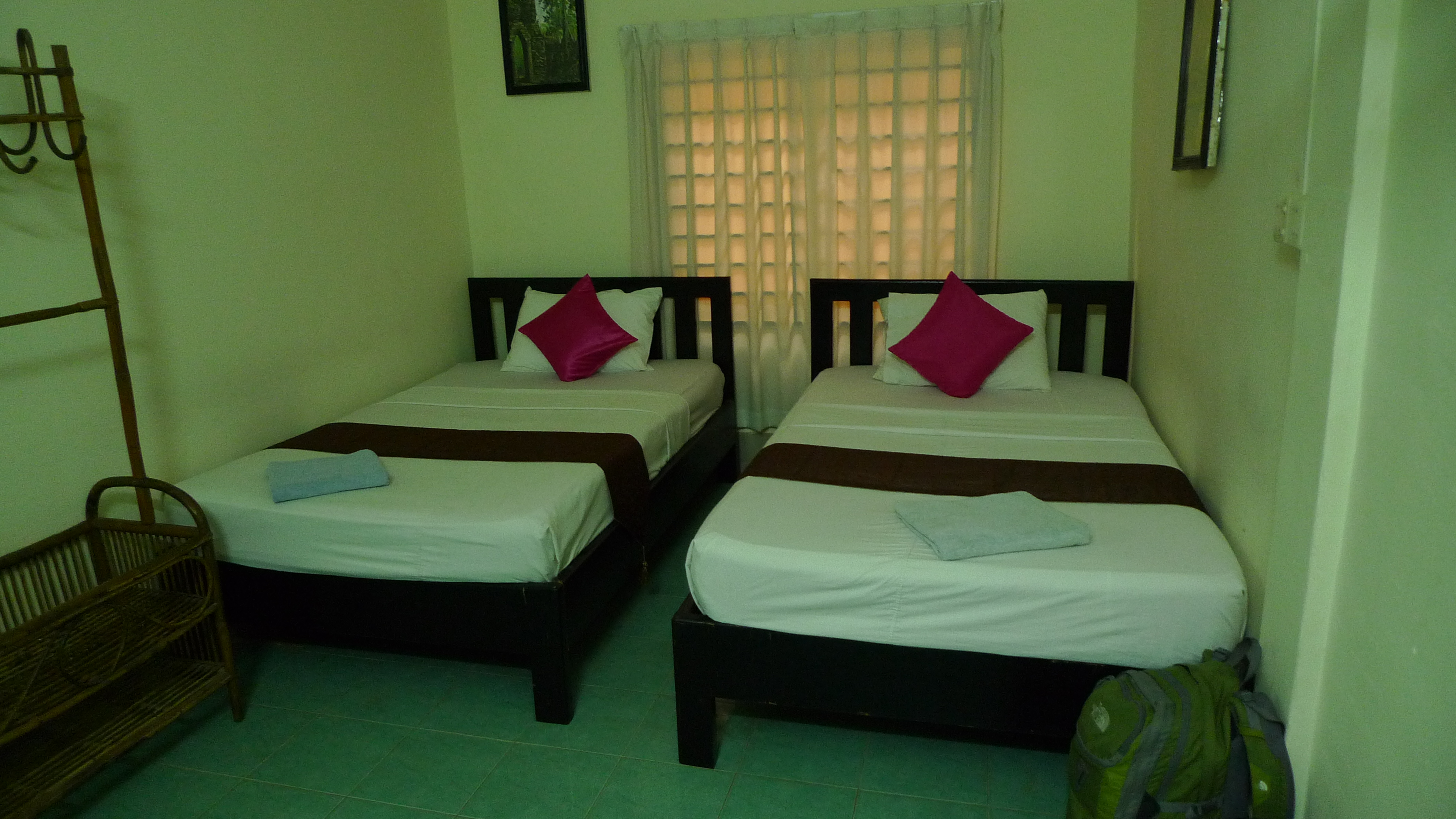 When we arrived in Siem Reap that fateful afternoon, we were supposed to stay at Bousavy Guesthouse. The staff apologized because they overbooked that day. Tired from my first border crossing experience, I was a out to frown when they informed us about the unfortunate incident. Thank God Victory Guesthouse, which is just located adjacent to the street where Bousavy is, has a number of vacant rooms for the day.
Woot. I think I'll love this place! We stayed there for one night and returned to Bousavy the next day. That guesthouse is already a top favorite of tourists. No wonder it is always fully booked. After three or four days, we moved back to Victory Guesthouse.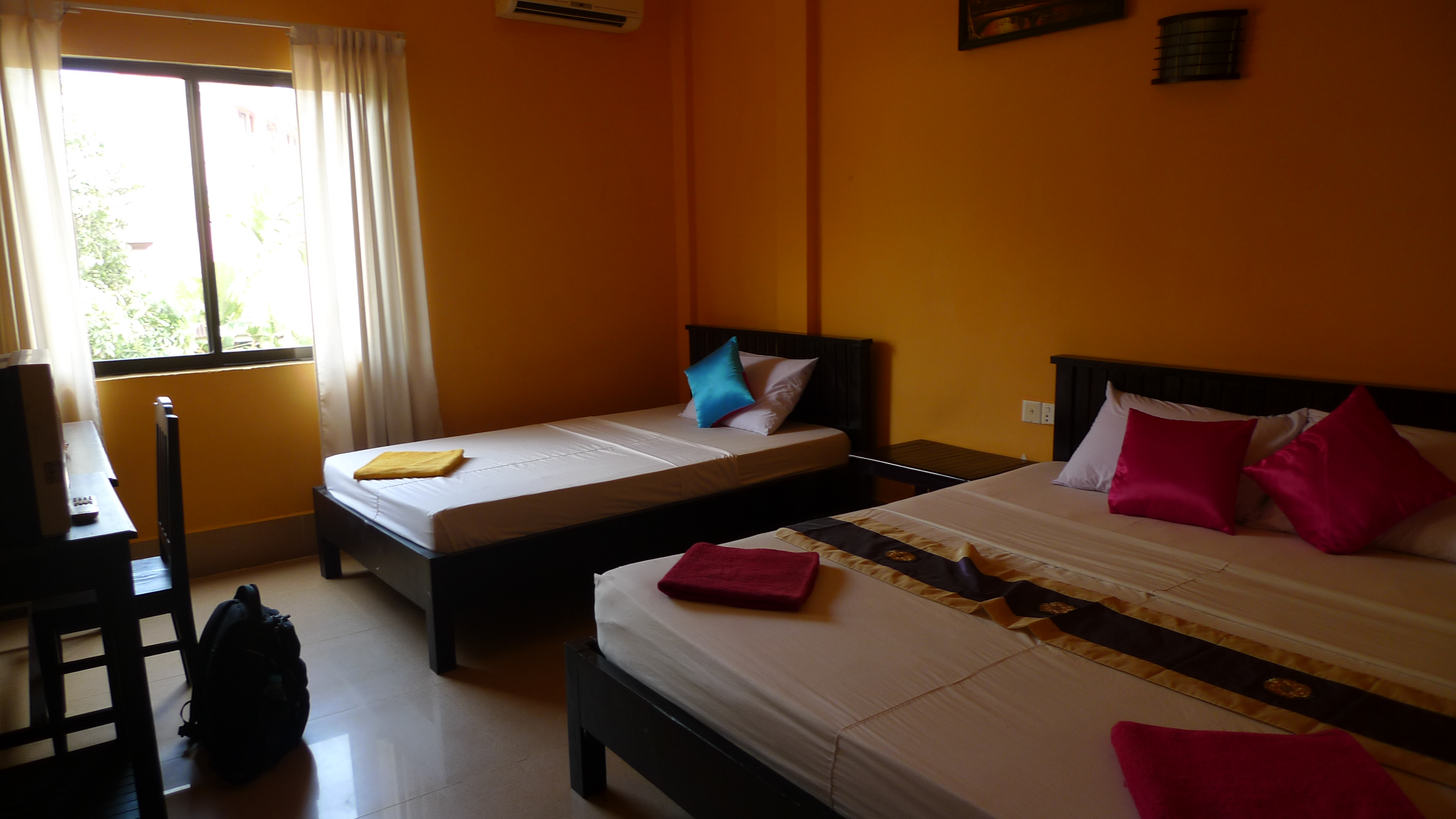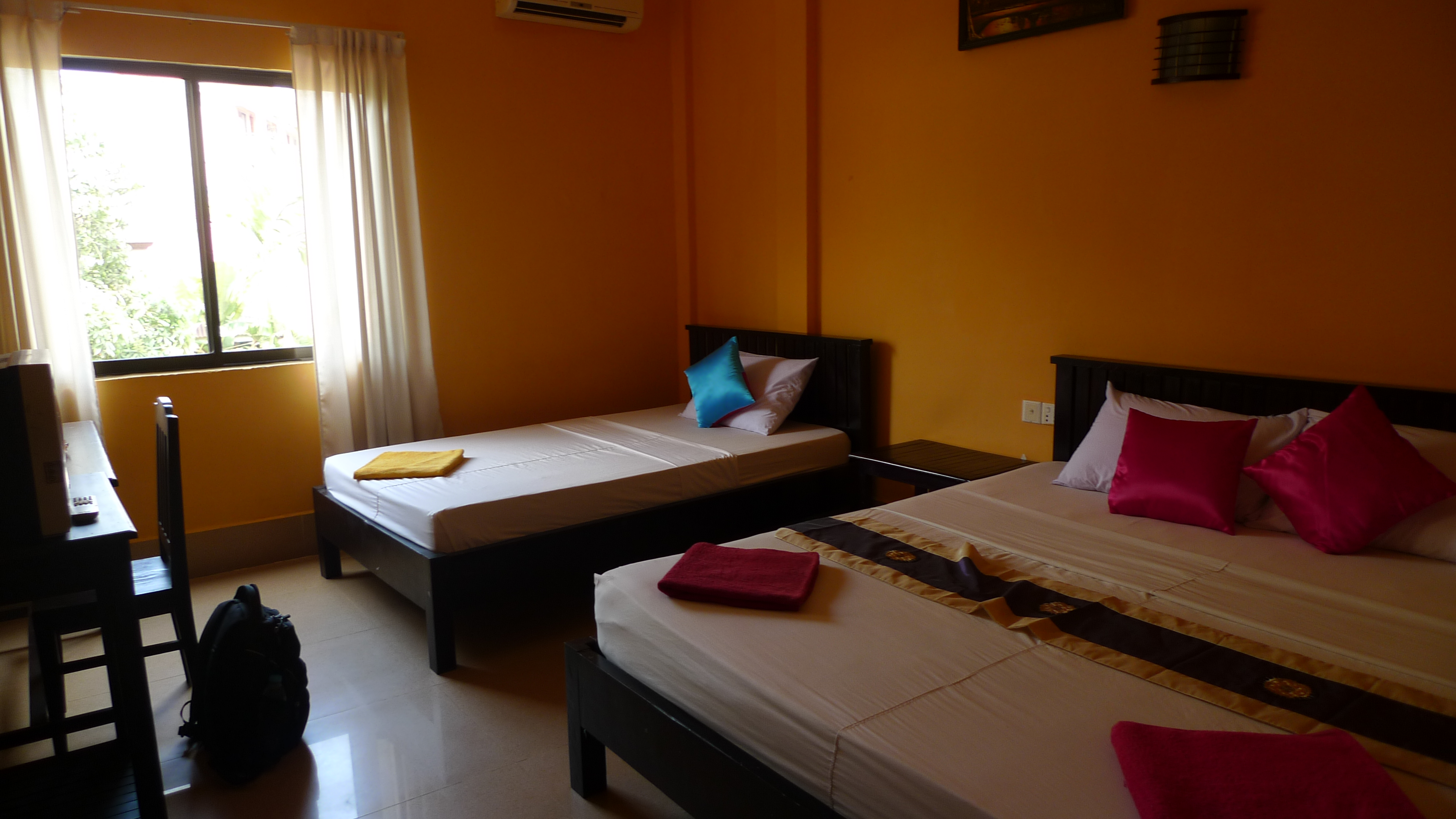 We were ushered to our new room and I just love how spacious and cozy the ambiance is! The fan room is good for three and it will only cost you $7 (breakfast is not included) Also, they give free supply of bottled water. The Wifi connection is pretty reliable too.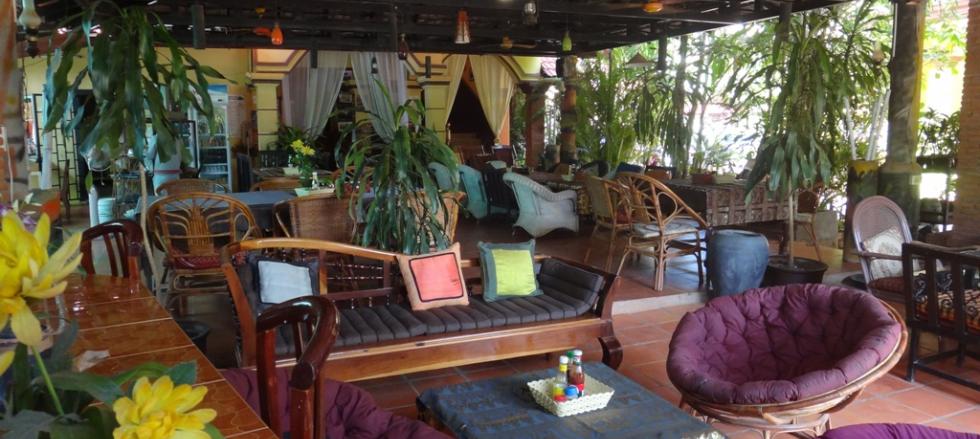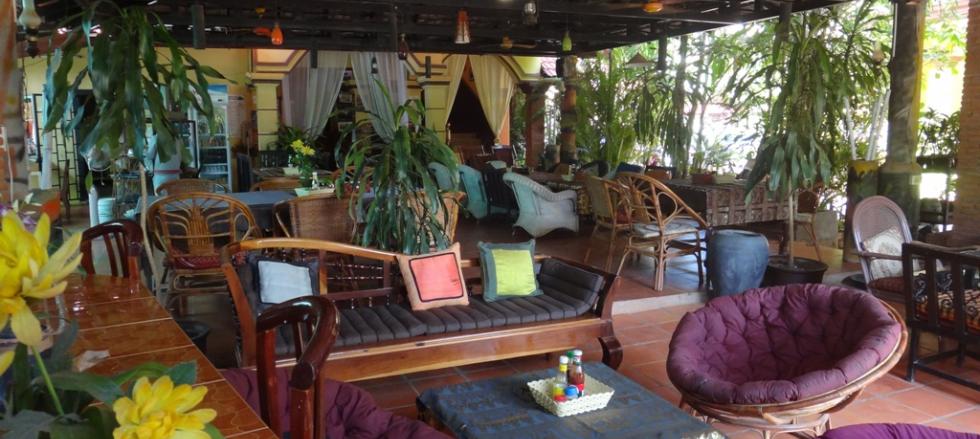 There was a time wherein I didn't feel like going out due to the hot and humid weather. I would just stay in the lobby area, where they also serve food and refreshments. I am a fan of their Iced Coffee and Eggplant with Minced Pork dish. It is beneficial for me that we stayed in the more 'quiet' part of Siem Reap. Also, the owner of Victory Guesthouse was approachable.  We even discussed about Marian Rivera's Marimar and Dyesebel 😛
If you're looking for a place to stay in Siem Reap without hurting your budget, I suggest that you check out Victory Guesthouse. Another fun part there is some of our travel blogger friends joined us and loved the place too! No regrets!
For instant booking confirmation, you can also check Agoda.com 😀
Victory Guesthouse
Road 6 Taphul Village, Svay Dangkum Commune, Siem Reap Cambodia.
Telephone Numbers: : 012 516 566, 012 451 286
Email Address: victoryguesthouse@yahoo.com
Website: http://victoryguesthouse.com/