Visiting Taiwan was once a dream of mine. Main purpose? I want to see F4's Vic Zhou in person. Yes, I am one of the Filipino fans who got bitten by the Asianovela bug. I was in 4th year high school then. I remember some of my classmates were diehard fanatics. Some even memorized their songs and collected magazine covers featuring the band. The desire to visit the country faded as time goes by… just like on how the fame of the Flower Four vanished. What a sad reality for boybands.
I received an invitation from AirAsiaGo, one of the fast-rising online travel portals today. Travelers can easily book hotels, tour activities and everything they could possibly need in just one stop. It is perfect for those who are not used to D.I.Y. Trips (Do-It-Yourself). Honestly, visiting Taipei is not included in my urgent must-visit destinations. I mean, what will I do there? F4 disbanded already and I am no longer watching Asianovelas. I didn't research for places to visit prior to the trip. All I know is that Taipei 101, one of the tallest buildings in the world is located there and it is the land of Bubble Milk Tea. Nomnomnom!
On December 16, we took a flight via Diosdado Macapagal International Airport (DMIA) in Clark, Pampanga. I am just happy that I am reunited with some friends I met via blogging even way before I focused in travel blogging. Woot. Memories 🙂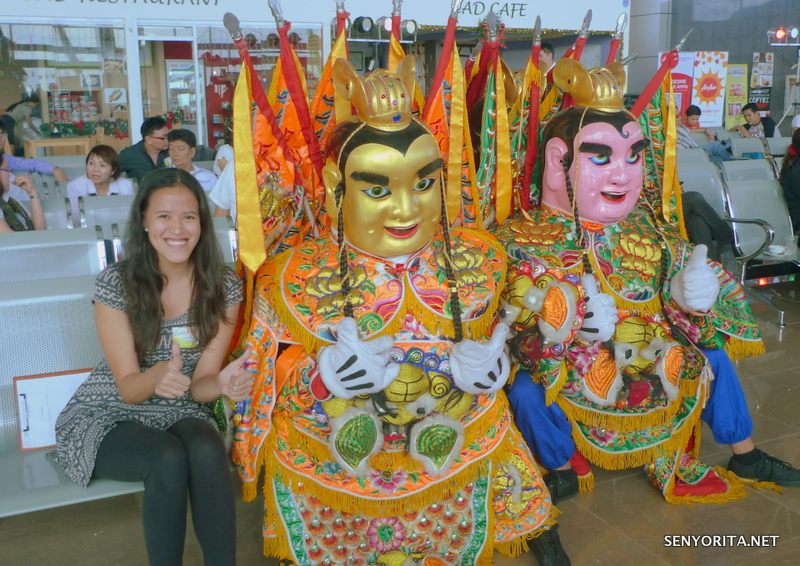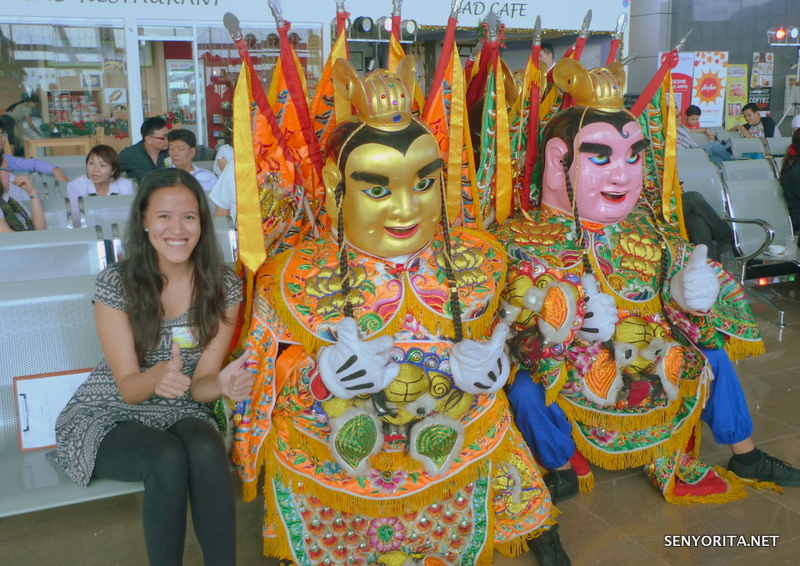 I also met these Taiwanese mascots while at the boarding area.
Having flights via Clark Airport is actually beneficial for people who are living in Northern and Central Luzon. I know some of the parents and siblings of my classmates in high school and college are working in Taiwan. Traveling from Manila to Pangasinan can be stressful. I also find flights via Clark more pleasant. It is strategically beneficial for me since it's in the middle of Manila and Pangasinan. There are a lot of Taiwanese tourists who visit Pangasinan and the rest of Ilocandia too.
Arrival at Taoyuan International Airport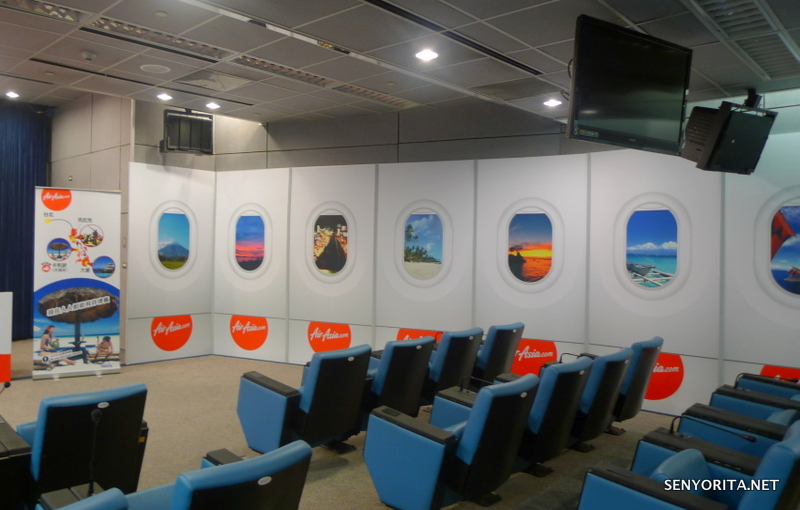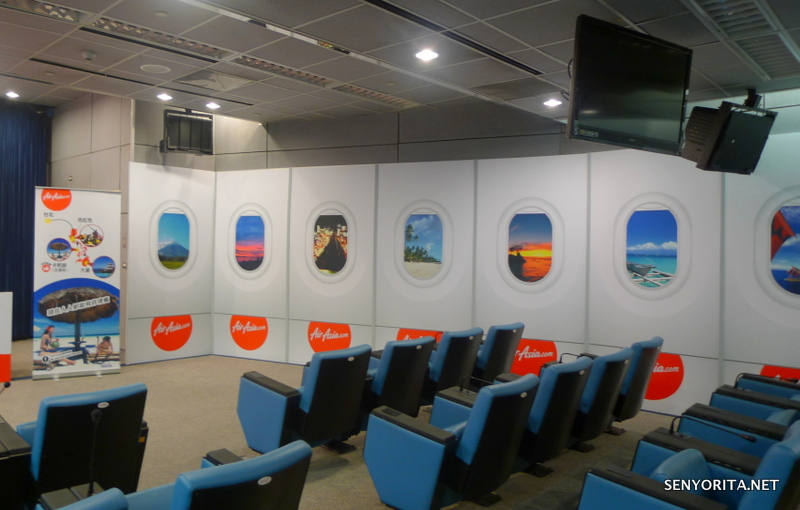 At 2pm, we landed at the Taoyuan International Airport. Since we're in an inaugural flight, a fire truck showered the plane with water. We went straight at the conference hall and I am impressed with the number of pictures of Philippine tourist destinations scattered around the room. I haven't been to three out of ten destinations posted. I need to visit Albay, Puerto Galera and Tawi-Tawi soon!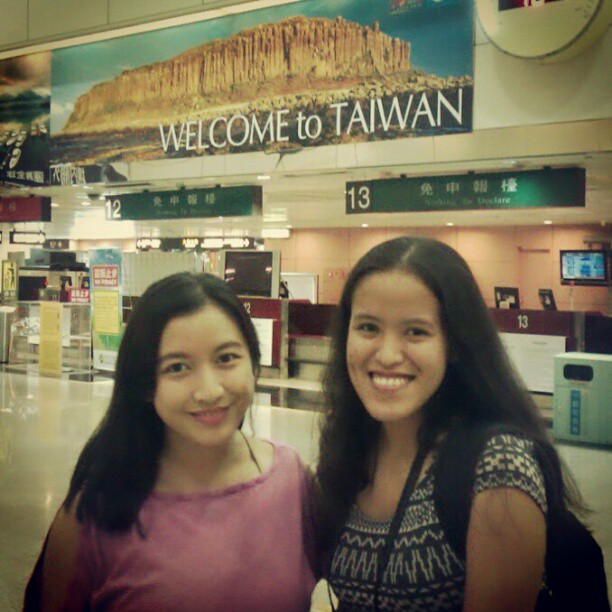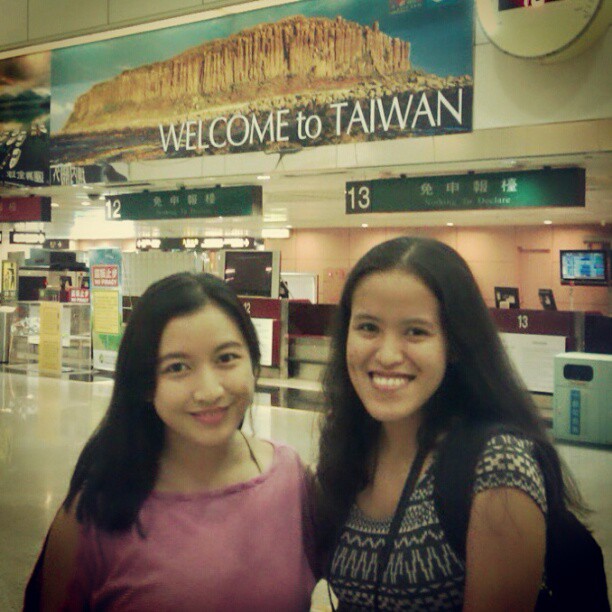 You can feel the cool winter breeze even inside the airport. I'm glad I brought my coat with me (I didn't want to bring it since it's bulky… but I have enough space in my luggage anyway hehe). Being a lazy sleep-deprived individual, I settled with the scarf first. The group went straight to the shuttle bus and it took us an hour to reach FX Hotel, our home for three nights and four days.
Johnny The Tour Guide
We met our guide for the Taipei City Tour when we were all settled at our designated bus seats. His name is Johnny, a nice and very jolly fellow. He reminded me of Filipino tour guides, who uses information and humor to entertain his guests. He expressed that he loves the Philippines and he has a number of Filipino friends who are now based in Taiwan. We also met Luna, a charming tour guide who is in-charge of assisting Johnny and distributing what we need for the trip.
FX HOTEL – Our Home in Taipei
Hannah is my roomie for this trip. I'm so happy that we both made it to Taipei! I only see her in Manila when we want to watch a cheesy movie and no one wants to go with us LOL. It is a perfect opportunity to catch up.
We're both impressed with FX Hotel (check discounted rates). The lobby area is so fasyon. I instantly imagined myself strutting down the runway (a.k.a. hallway) while Rupaul's songs are on loop. Covergirl, put the bass on your walk!
We love the room! It is perfect for couples, actually. Why? There's a red love chair and the comfort room is so shalabels as well. The wifi connection is fast (very important!). One can record a music video here, I swear!
Japanese Cuisine for Dinner
We decided to rest in our designated rooms before we go to look for something to eat. We wanted to go to one of the night markets, but nah. We're too lazy and we're THAT hungry!
It's fun to look at my friends wearing winter clothes. Yey, Winter in Taipei! We're so lucky to enjoy a winter experience in Taipei.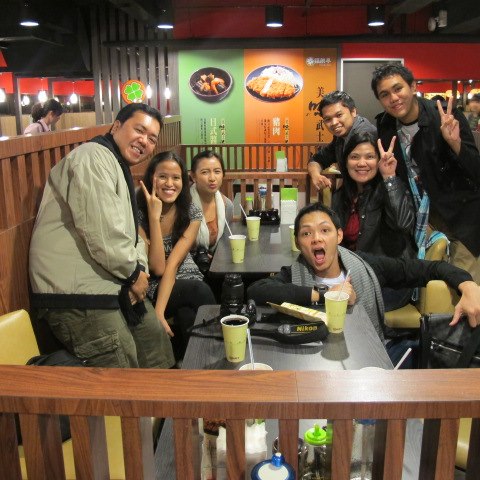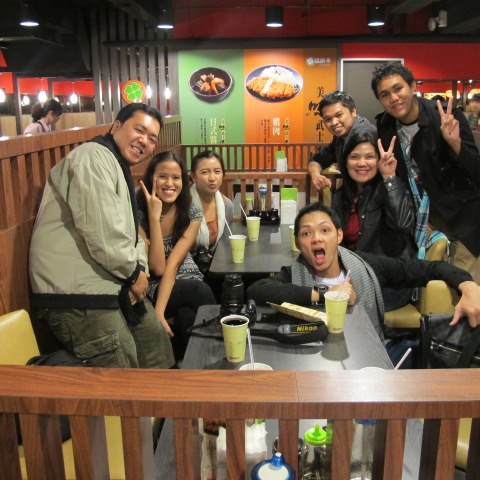 Since we're all hungry, we settled in a nearby Japanese restaurant. It is located just a few blocks away from our hotel. Unlimited rice, drinks and miso soup. Happy bunch!
Random Thoughts While on my First Night in Taipei
One of the things that I noticed about Taiwanese people is that they're generally friendly. When we ask questions, they try their best to help us out. The sense of humor is quite similar to Filipinos, which is a good thing.
Taipei is not as boring as I imagined it to be. I'm sorry, but I have this impression that there's nothing interesting to do in Taipei. I need to go back though to fully appreciate Taipei and Taiwan in general.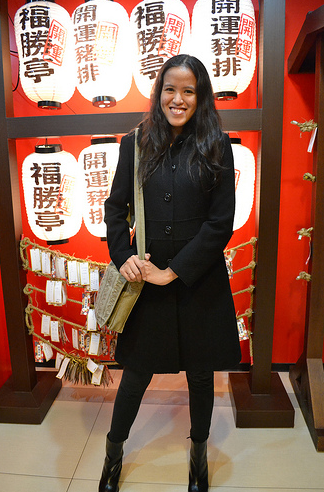 It's fun to experience winter in Taipei. Even if there's no snowfall, the cold weather can give you chills. I am glad I brought one coat and a scarf with me. Winter is also a good excuse to dress up.
'Filipino Time' is not allowed in Taipei. Like what Johnny said while we're on our way to the hotel, this is a Business trip. Time is Gold for Taiwanese people. No wonder their economy progressed.
F4 reunited in 2007 changing their  band name to JVKV. Oh wait. Oh yeah, I saw a Vaness Wu billboard! I think he's the only F4 member who is still visible as a brand endorser.
Writing about this trip a day before Christmas makes me smile. I miss that winter feeling! I will blog about our Taipei City Tour soon!

Photo credit: Hannah (3rd and last photo) and Kevin (5th photo).
Special thanks to AirAsiaGo Philippines for making this trip possible! For tours and hotel bookings, just visit the AirAsiaGo Philippines website. Add them on Facebook and Follow them on Twitter!