I love to eat when I travel. One of the nice memories of my Vigan trip with the family way back in high school is us taking a roadtrip break at Calle Crisologo to eat Vigan Empanada and Okoy.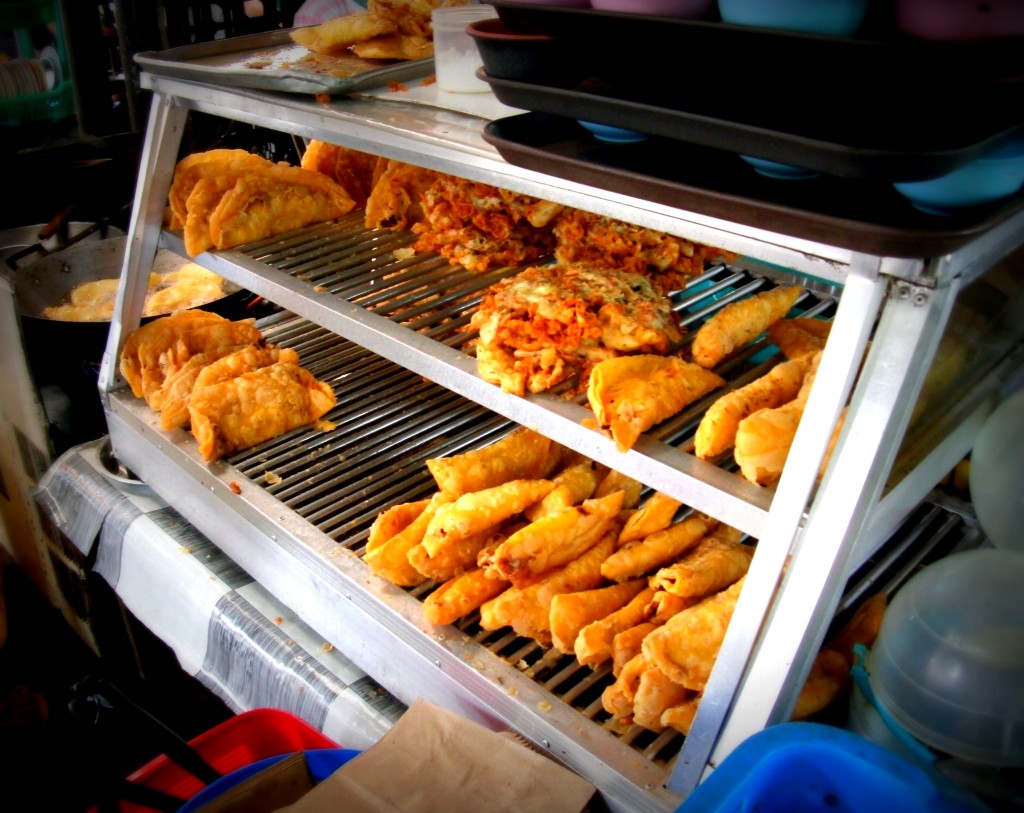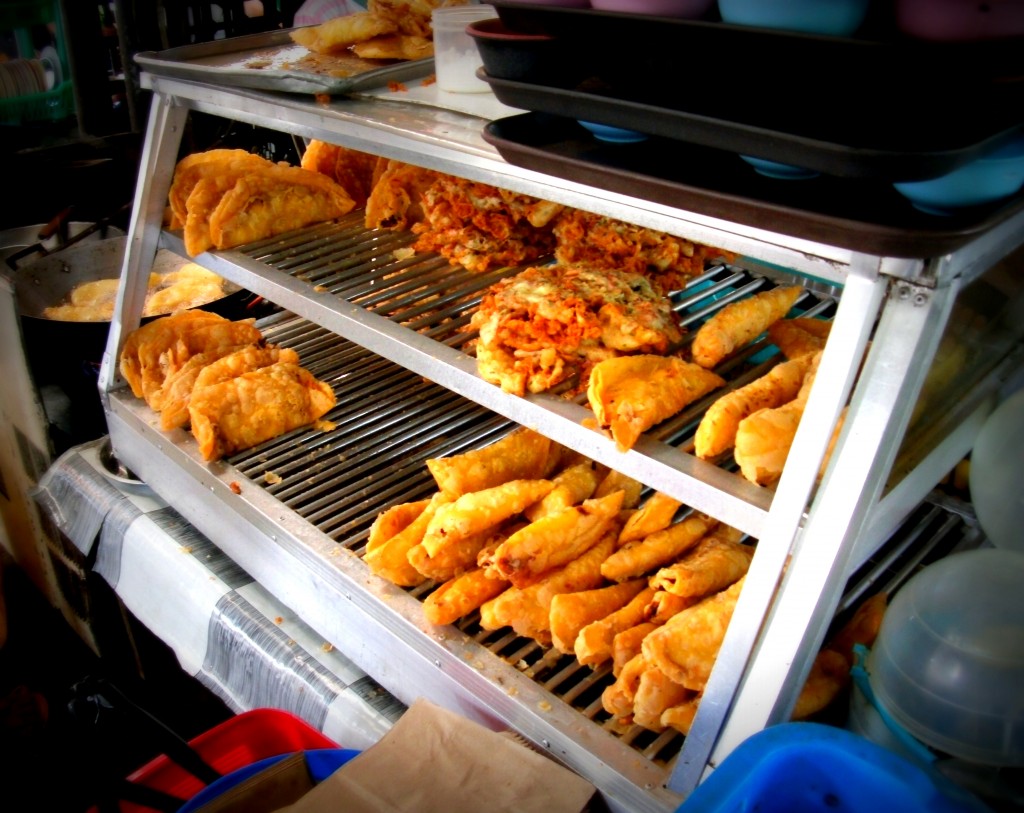 "Mabisin kan? (Are you hungry?)" I asked Edmar after our quick afternoon photowalk in Calle Crisologo.
"Haan met. (Nope.)" He replied
"Mangan ta manen haha (Let's eat again!) " I shamelessly persuaded Edmar. I'm glad he said yes. Â Might as well eat again before going to work, right? 😛
When in Vigan City, don't miss the chance to eat merienda at the Vigan Empanadahan. It is located at the heart of the Plaza Salcedo (City Plaza).
Edmar's neighbor who happens to own a stall smiled at us. We ordered Vigan Empanada and softdrink. Most of the people eating there were locals. It reminds me of Dagupan's Pigar-Pigar Strip (Galvan St.) and Cebu's Larsians (BBQ). You can see how the vendors prepare this favorite merienda of Ilocanos. Must-try!
From blogger lakwatsero to nurse, Edmar had to leave for work. I went back to Grandpa's Inn to rest (my tummy needs a break lol) then went straight to Syquia Mansion and Plaza Salcedo for more sightings. I went back to Vigan Empanadahan to eat Okoy. I ate right away without taking a photo. Well, I don't have Instagram anyway *winks*
Have you tried Vigan's Empanada and Okoy? Hala, mabisin ak manen! (Uh oh, I'm hungry again!)