I have a thing for lighthouses. I appreciate on how these landmarks became an important part of our country's history. Some were built during the Spanish regime. With all the natural calamities coming in and out of the country, the strong foundation of most lighthouses is admirable. How I wish all relationships are that strong.
Right after Jason and I took a short coffee break at Kangkang Windmill Cafe, we went straight to Burgos to visit Cape Bojeador a.k.a. Burgos Lighthouse. It was designed by Magin Pers and Pers in 1897 and was constructed under the supervision of Guillermo Brockman.
It is easy to visit Cape Bojeador Lighthouse compared to others wherein one needs to trek for long hours. Before I forget, I would like to mention that it is where the iconic FHM Philippines 2nd Anniversary issue cover featuring Assunta de Rossi 10 years ago was shot.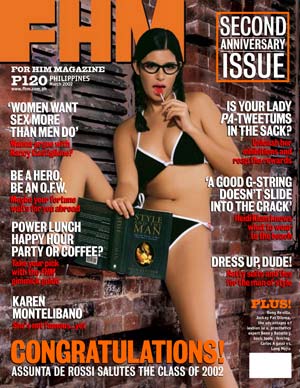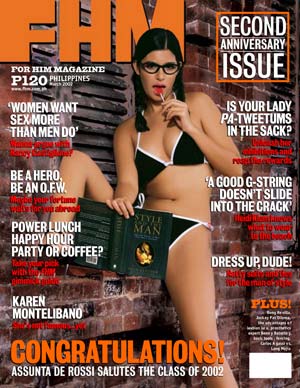 If only the Lighthouse can speak, it can possibly narrate some of juicy stories from the past.
I've seen some pictures in several blogs and I find the place romantic. It could be a very nice marriage proposal location if the so-called Bojeador Ghost won't interrogate.
Just like us, there's a number of visitors who dropped by to visit. Some parts of the lighthouse is quite dark and intriguing. I can't help but imagine the scenario back in its glory days. It was a hot morning when we arrived so we were pleased upon seeing the view and the cool breeze from the South China Sea.
Jason and I took some pictures while making fun at ourselves. It's our first trip together and I am glad it didn't disappoint teehee. Alex is right. Jason is the sweetest!
I noticed that majority of the tourists coming in Ilocos are Chinese, Taiwanese or Balikbayans. I am hoping that soon, more travelers from the South would fly to Northern Luzon and experience the best of Ilocandia.
And just like the Cape Bojeador Lighthouse, I am hoping my friendship with Jason will last forever. Weeee 😀
Read more about Our Pagudpud Tricycle Tour Adventure ^_^