The people of Tacloban City were busy preparing for the Sangyaw Festival celebration. It is the time of the year wherein they show appreciation to Sto. Nino de Tacloban. I have a lot of questions in my mind about the Pintados Kasadyaan Festival of Leyte and this one. Apparently, they are two separate festivals. The Sangyaw Parade of Lights is scheduled for Sunday night.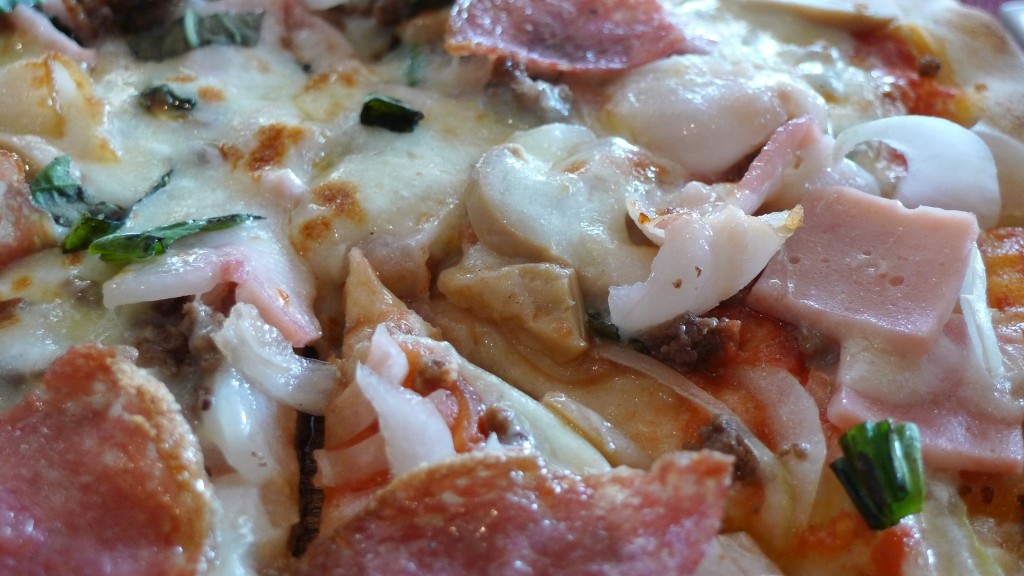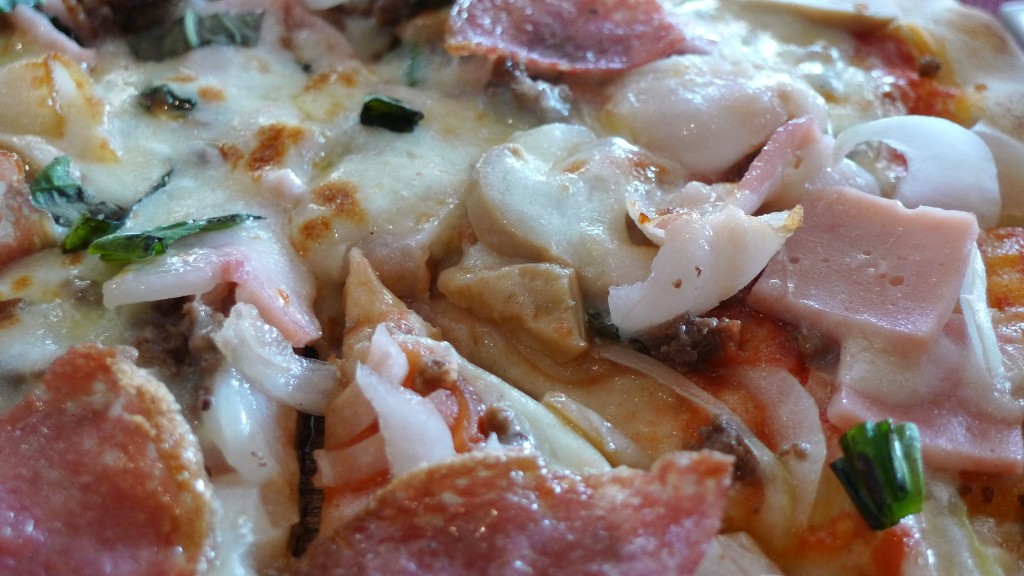 I woke up late. After doing the necessary arrangements regarding our hotel booking, Eric and I went straight to Giuseppe's Filipino-Italian Resto for lunch. I've heard a lot of good reviews about it and I am also craving for pizza and pasta. After an hour, we finally managed to sit in a vacant slot and ordered. Spell G-U-T-O-M!
It's funny how all of a sudden, I transformed from bored to emotional after my first bite of pizza.
"Mami-miss ko 'to"

"Alin? Yung pizza?"

"'Yung paglamon. 'yung bonggang paglamon"

PAK!
I can say that Giuseppe's Filipino-Italian Restaurant is one of the best food establishments in Tacloban. Nag-tiyaga talaga ang ibang guests na maghintay! It seems like the owner is really happy with the sudden arrival of guests.
We went to the coffee shop Jose Karlos in Juan Luna Street. I read about it at ThirstyBlogger.com. The place is fully occupied when we arrived. It was dominated majority by high school students. I think they attended a special event for school or for the Sangyaw Festival. We ordered some of their specialty drinks (but I forgot the name hehe sorry). Again, we worked on some online tasks (a.k.a. chat with friends on Facebook).
I accompanied Eric to his favorite 'banig' store while everyone's waiting for the parade of lights to start. We went back to the hotel to freshen up. I forgot what made me decide to stay at the room longer. I guess it has something to do with a tv special. We were sending SMS messages to each other as I slack at the room.
I joined Eric at 7pm as the crowd starts to get wild. They were at a nearby bar and resto. I'm just in time for dinner 😛 Everyone's rejoicing – dancing, shouting and having fun in their own ways. Later on, the float of GMA-7's Faithfully arrived. I took the opportunity to take a short video. I love Mike Tan hehe.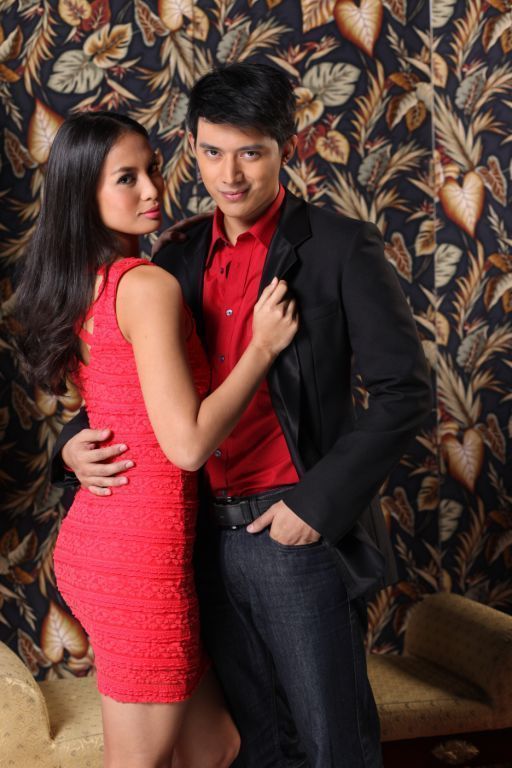 At 9PM, we were invited to spend more time at the bar and mingle with the staff of DOT-Region VIII who chose to stay. I went back to my room immediately while Eric's enjoying. He went back to the hotel by3AM, which kept me worried. He needs to catch a flight to Cebu by 6AM lol.
What a night. The next day is dedicated to the Sto. Nino Shrine as I go there alone. Time for some quiet moment of appreciation, I guess.
PS: Ngayon ko lang nalaman na si Cristina Gonzales at Kring-Kring ay iisa 0_0
~0~
FIRST TIME IN LEYTE SERIES:
Leyte Trip Day 1:Â On Missing the Pintados Kasadyaan Festival Highlights
Leyte Trip Day 2:Â MacArthur Shrine, San Juanico Bridge & Hiphop Dancing
Leyte Trip Day 3: The Sangyaw Festival  of Tacloban City 2012
Leyte Trip Day 4:Â Visit to the Sto. Nino Shrine and Heritage Museum
*Â This trip took place on the 4th week of June, 2012.