It is a quarterly habit of mine for the past three years to book a flight to Cebu. Am I a Cebuana? Not really, but I just love visiting the Queen City of the South. I love the fact that it is a business and tourism district, yet it is not as stressful and chaotic as Metro Manila. Also, I love my Cebuano friends =)
From Tacloban, I flew to Cebu the other week. I didn't really have a serious meeting to attend to. I simply want to go there and catch up with my beloved friends. I'd travel to Cebu to eat and hangout. I also found out from Johnn that The Center Suites, the newest pension house in the city had its soft opening last May. I also heard from my ever reliable Yaya Byahilo that he is impressed with the place. Must.Go.There!
I arrived on a Saturday afternoon. The Center Suites is located in Escario St. Gonzales Compound in Brgy. Camputhaw. I'm glad that the cab driver knows this new pension house so we didn't really have a hard time finding the place. The staff, from the guard and receptionist on duty were all smiles when I arrived. I spotted a happy family who were about to go out for early dinner.
I was ushered to my room (DeLuxe Single) and I fell in love with it. To be honest, it reminds me of my favorite Cebu accommodation. The minimalist design gave a good impression. Â Â Also, The Center Suites is just a few blocks away from Ayala Mall-Cebu. 😀
The wifi connection is also fast, which caused me to stay in my room the whole morning instead of going out 😛
Every booking is inclusive of Free Breakfast. When a guest haven't eaten his/her breakfast by 9am, the staff would call and ask if they prefer a 'breakfast in bed' option. Of course, I chose that one for three consecutive mornings 😛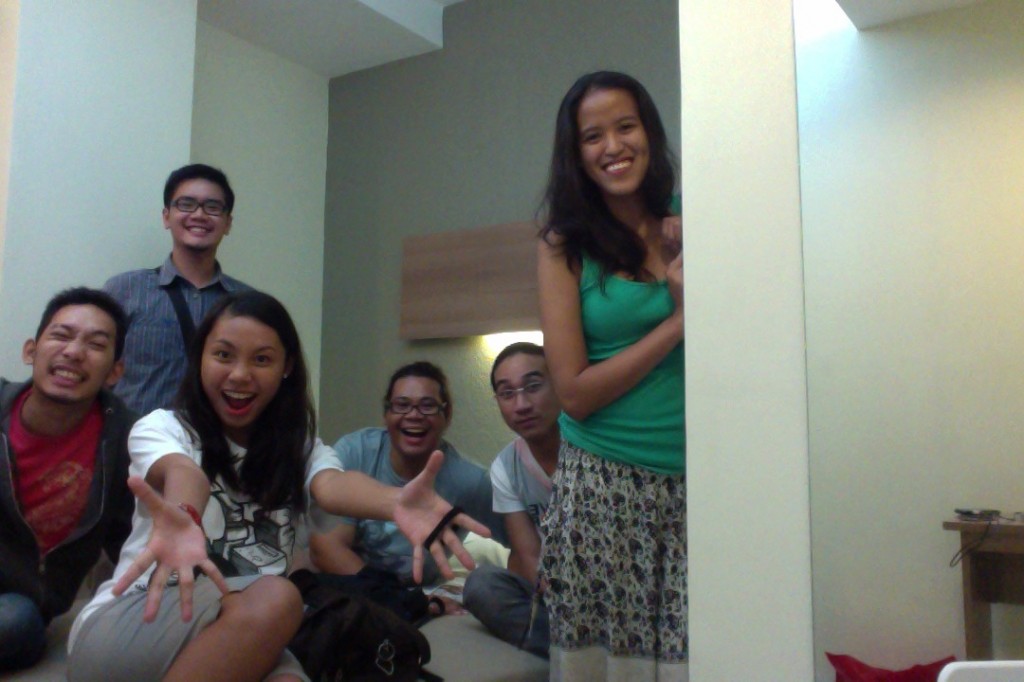 One night, I invited some friends to come over so they can also check the place. Room Invaders!!!
Before my flight back to Manila, Johnn showed some of the rooms under renovation. I found out that a chapel is on the works and they also have rooms for seminars, meetings and many more! The restaurant is also being improved with more food choices. Yay!
Look closely to their logo: You will see a mother and child figure. The Center Suites aims to give you a family-oriented ambiance. Your kids are safe here =)
When in Cebu City, I suggest that you check out The Center Suites. I am impressed! They also have an ongoing opening promo up to 25% discount. Thanks again to Johnn!
CONTACT INFORMATION:
THE CENTER SUITES
Website: http://www.thecentersuites.com
Facebook Page: http://www.facebook.com/TheCenterSuites
Telephone: (032) 266-888-5
Address: Brgy. Camputhaw, Gonzales Compd.,
Escario Street, Cebu City, Philippines, 6000
Email: info@thecentersuites.com