The Banaue – Batad Trip is one of my travel goals for this year. My interest to visit Ifugao started when I had this one conversation with Dominic or most widely known as Dong Ho in the blogosphere. He is the blogger behind Escape Islands and most of his weekends are spent either trekking to different mountains or simply bumming around the beach.
We accidentally met last September in Serendra with other blogger friends. He told us that he is planning to organize another Banaue-Batad trip on November. When he finally posted the announcement in his blog, I immediately signed up. Aside from the fact that it is my first time to go to the Banaue-Batad area, I felt that it is a good chance to meet new friends who also loves to travel.
It's just in time that Alex of Crazy Sexy Fun Traveler is here for the scheduled trip. I told her about my plans and she gave her go signal that she'd like to join too. It is also my first time to meet my co-PTB member Tina. Nice to meet up for the first time while traveling, yes?
Together with Alex, we rode the LRT-1 to reach the Tayuman station (my first time to reach that station hehe) and took a cab going to the Florida Bus Station as it is our meeting place. I was a bit worried when I saw the traffic. You know that feeling when you're on a rush yet you're not familiar with the place? Hehe. Dramatic much LOL.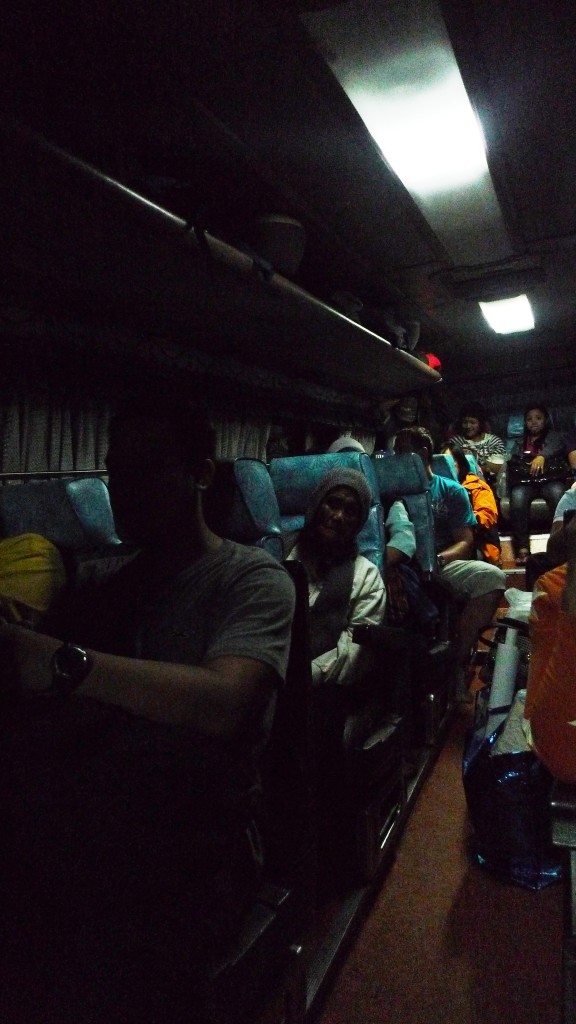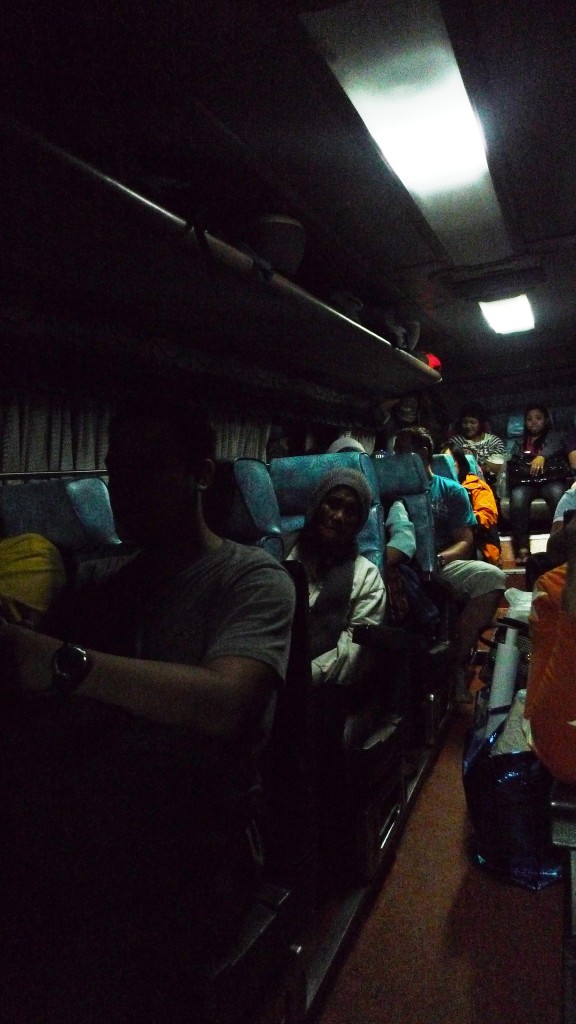 We finally reached Florida Bus Station and met some of our new travel buddies there. Actually, I thought I will be riding the Florida Sleeper Bus and I was looking forward to it. It's just our meeting place since it is a more visible landmark with the pink big buses. Dong Ho is as accommodating as usual and you can see also that our new travel buddies are excited and all smiles as we do a walkathon to the Ohayami Bus Station. Thanks to Dong Ho for reserving all 19 tickets hehe. Pampered Kids LOL. It is advisable that you book tickets in advance.
Ohayami Bus # 4, where we were assigned left the station at 10:30PM after some confusion with the seats. I think almost half of the passengers were foreigners who wants to see the Banaue Rice Terraces, which is dubbed as the '8th Wonder of the World' for the longest time.
The whole trip lasted for 9 hours with two short stopovers in Bulacan and Nueva Vizcaya. Most of us were not able to sleep well because of the freezer-like temperature of the bus. It helps when you drink hot coffee or eat a cup of instant noodles in one of the stopovers hehe.
Once you enter Ifugao Province, the scenery becomes inviting. Â While inside the bus, I was wondering why they kept on playing Country music or something from the 80's. I will tell you in my future posts.
We finally reached the Banaue Bus Station at 7am and went straight to Halfway Lodge and Restaurant for breakfast. We need to eat and recharge since most of us wasn't able to sleep well. Coffee, do your job and rescue me! #meynteyn.
It's nice to take a glimpse of the rice terraces from the window of your breakfast place. It is also the point of warm-up for all of us hehe.
We fixed our things after breakfast. We need to gear up for approximately three more hours for our adventure going to Batad. Toploading in the Jeepney for the first time under the strong heat of the sun with no sunblock and trekking for almost two hours is what awaits all of us. Whew. This is one weekend I will never forget.
Random Tips for a Hassle-Free Manila-Banaue Trip:
Book tickets a week in advance. According to Dominic, the only safe option is going to the Ohayami Bus Station for reservation.
Bring jacket and socks with you. We all know how air-conditioned bus in SEA are, right? My technique eversince is covering the individual aircon by using the the curtain LOL.
Bring bottled water with you. Fight dehydration!
Drink Hot Coffee or Eat Instant Noodles with Soup on Stopovers. It will help you feel a bit more comfortable after freezing for hours inside the bus.
UP NEXT: Banaue to Batad: Toploading and Trekking to Wonder-land.