Krispy Kreme is definitely the sweetest doughnut and refreshment store in the Philippines. Why did I say so? They recently introduced two new projects in support to their Mother's Day 2010 celebration.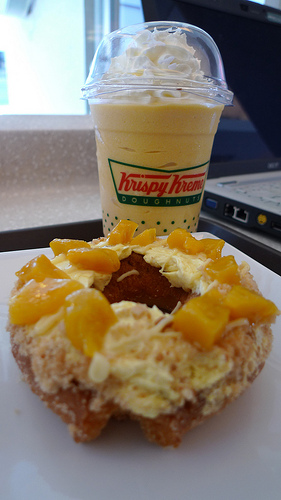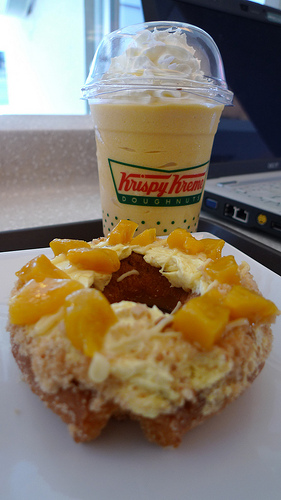 The Krispy Kreme Mango Kreme Cake and Chiller is available in all Krispy Kreme branches nationwide. Why don't you go out with your mom and treat her on her special day? Surely, she'll appreciate it!
I'll be having a Krispy Kreme Treats for Mommy promo courtesy of Chloe the Hotlight Girl at my main blog soon. Stay tuned for more details!