One of the most popular skin product that is proven effective throughout the years is Proactiv. I remember watching some of their infomercials in shopping channels wherein celebrities and normal people express how Proactiv changed their lives by having a better skin when they tried Proactiv. I wanted to buy a kit before since I really had acne problems like other high school girls do. I'm glad to know that Proactiv acne and pimple fighting skin care solution is now widely available in the Philippines!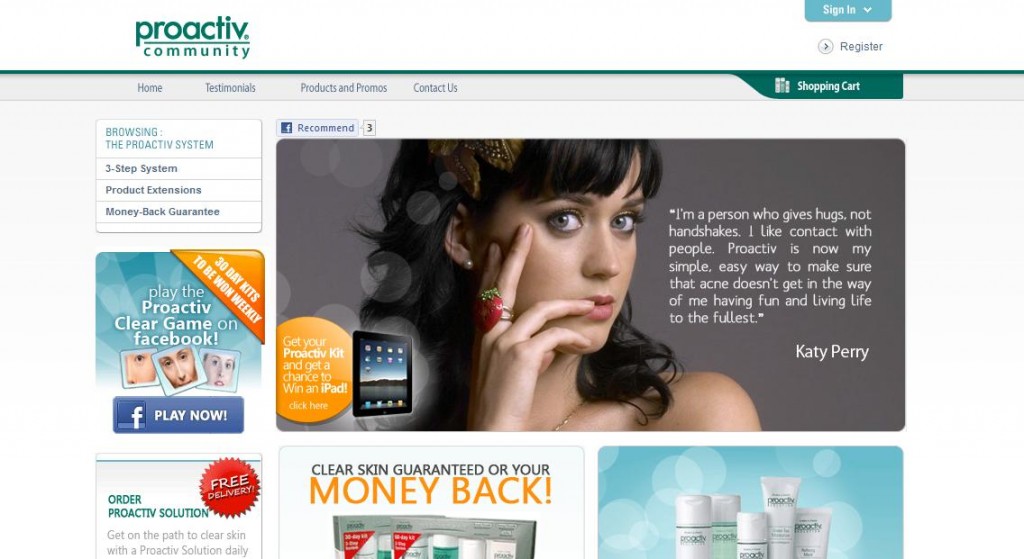 You have the chance to win a 30-day Proactiv kit if you join the Proactive Works! Facebook game. Joining and playing the game is easy!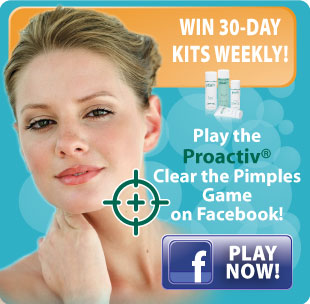 Just visit the Proactive Works! Facebook game page and give permission to Facebook to access your profile information. Once you accept the game mechanics, you can choose whether you'll practice or pursue with the game right away. Click the play button once you're done reading the mechanics.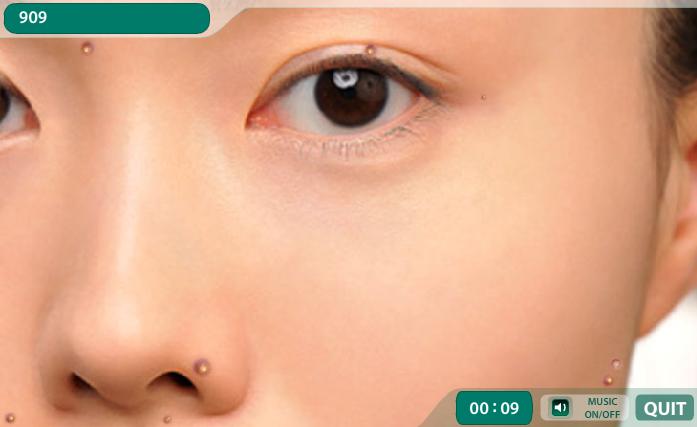 That's it! You can now choose your model and start removing the acne/pimples found in the model's face. Play for one minute and you have to be fast in eliminating the acne/pimples!
Every week, there will be a declared winner at the Facebook page that will win the 30-day Proactiv kit. Exciting, right?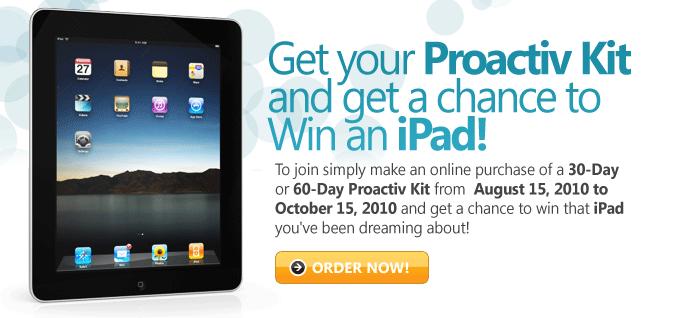 The good news doesn't end there! You also get the chance to win your very own Apple iPad! All you have to do is purchase either the Proactiv Solution 30-day kit P2,495 or the Proactiv Solution 60-day kit P3,995.
Purchase cut-off is until October 15 and the raffle is slated on November 15, 2010.
For more details, Follow Proactiv Solution Philippines on Facebook. It is updated with the latest news and promos you will surely love!